Social Trading Network: Why Brokers Need to Get Social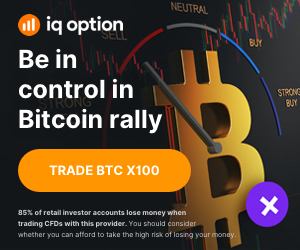 It is no secret that we are officially in the Social Age. Whether you are looking to reconnect with a high-school sweetheart, meet a new mate, or just show off the meal you cooked, social media is the way to go.  What was unexpected, was how it took over as the channel of choice for politicians to connect with the public, and for businesses to advertise their offerings and achievements. 
Staying relevant means being on social media, and it has had a record-breaking impact on the world's economy.  The trading industry was quick to follow suit, and a brokerage that has an integrated social network is one that promotes democracy. It is a brokerage that is up-to-date, tech-savvy, and fair enough to equip traders with tools, information, advantages, and the transparency they need to really hold all the cards. 
If you're still contemplating whether you need to add the social feature to your online brokerage, the answer is a simple "yes".  Here are your top 5 reasons:
Your brokerage needs a social trading network. Here's why:
1. Credibility
The unbiased display of successful performance brings a source of credibility to a brokerage, that cannot be brought from the house.  Just like the old saying goes, you cannot argue with success.  Once a successful trader is ranked on the platform, traders will be inclined to copy him.  The people who are being copied, are investing their own money in the strategy.  This is unlike the traditional brokers, who are only brave with other people's funds.  Peers have higher credibility than the brokerage, especially when they are successful peers.
2. Community
Ask any HR manager what the secret to quality office life is, they'll tell you "a sense of community".   People like to belong to a group, to be part of a team, to connect with those that have a common goal.  Brokerages that have gone social, have increased their client engagement exponentially, because of their traders' basic human need to be a part of a community.
3. Vanity and Charity
It turns out that it's not just the desire for good recommendations that engage traders in social trading.  It's also the need to show off success.  Just as social media is the platform of choice to show off, so is social trading.  Traders actually want to share their success, it brings them a sense of accomplishment, and seeing their name as gurus in the leaderboards makes their success official.  There are also those that genuinely want to help others reap the same fruits that they have, and at the same time, there is no greater flattery than imitation.
4. Gamification
Leaderboards, missions, badges, and scores awaken the competitor inside the trader.  Once it's social, and there are records to break, the challenge is on, and retention thrives. The gamification of brokerages brings new fun to the industry, and as long as the game is between the traders, and not between brokerage and trader, then no conflicts arise from a regulatory point of view.  Gamification brings gratification, sometimes even more than just profits earned from successful trades.
5. Easy Conversion for your Sales Team
If you give a student a choice of performing hours of research or copying a nerdy peer that has already done so, most will choose the nerd. When they find out that they won't be penalized for it, they will actually be encouraged to do so, practically all will choose the nerd. Traders aren't any different.  Beginner traders can tremendously reduce the time of their learning curve, and even practiced traders can benefit from those that have higher success rates than themselves. A social feature is all the more compelling for traders looking for the ultimate shortcut to achieving successful trading – and when backed by risk control instruments like Stop Loss and Take Profit – the job of the sales rep is easy. Your forex sales team's work decreases, while your revenue increases. The social feature simply sells itself.
Convinced that your brokerage needs to get social? Now's your chance to easily implement a social network through white labeling Leverate's Sirix platform.  Not only will you benefit from an award-winning web trader, a web-based/downloadable platform that promotes user-friendly engagement through virtually any device, importantly, you will have the upper hand on competing brokerages by offering traders an awesome social feature they'll love.
---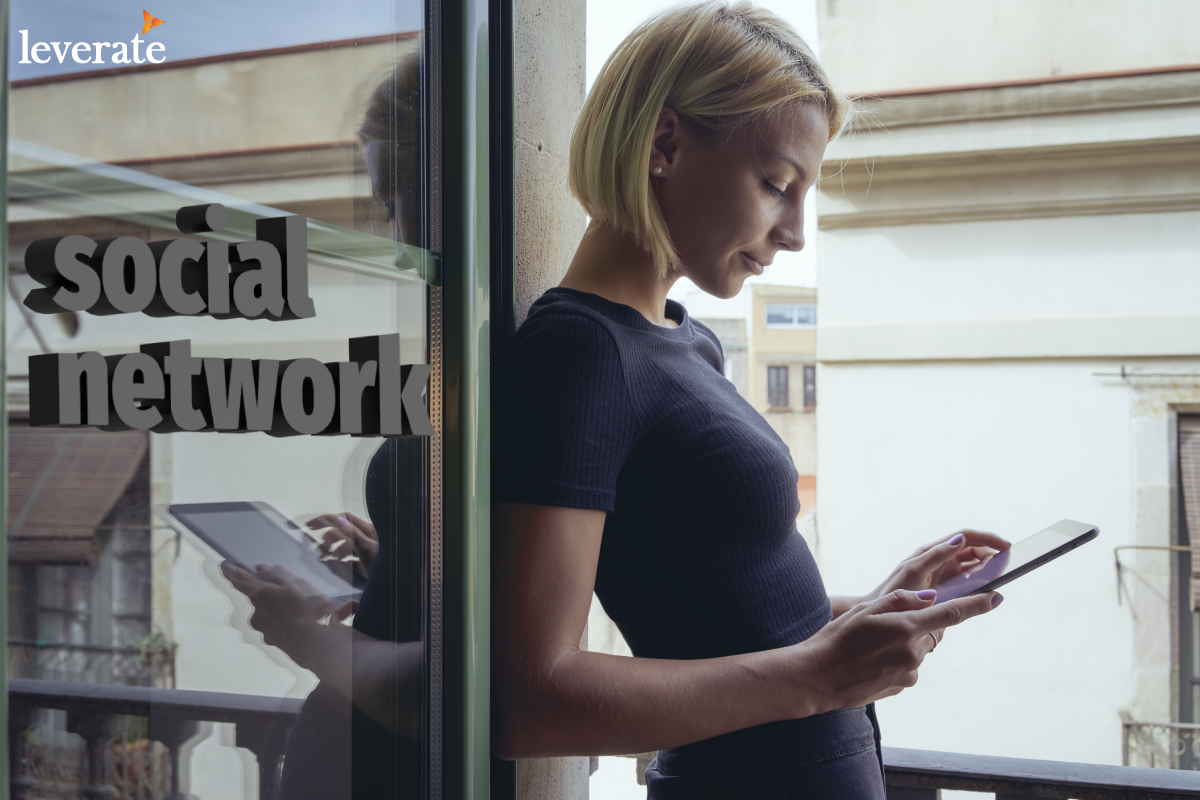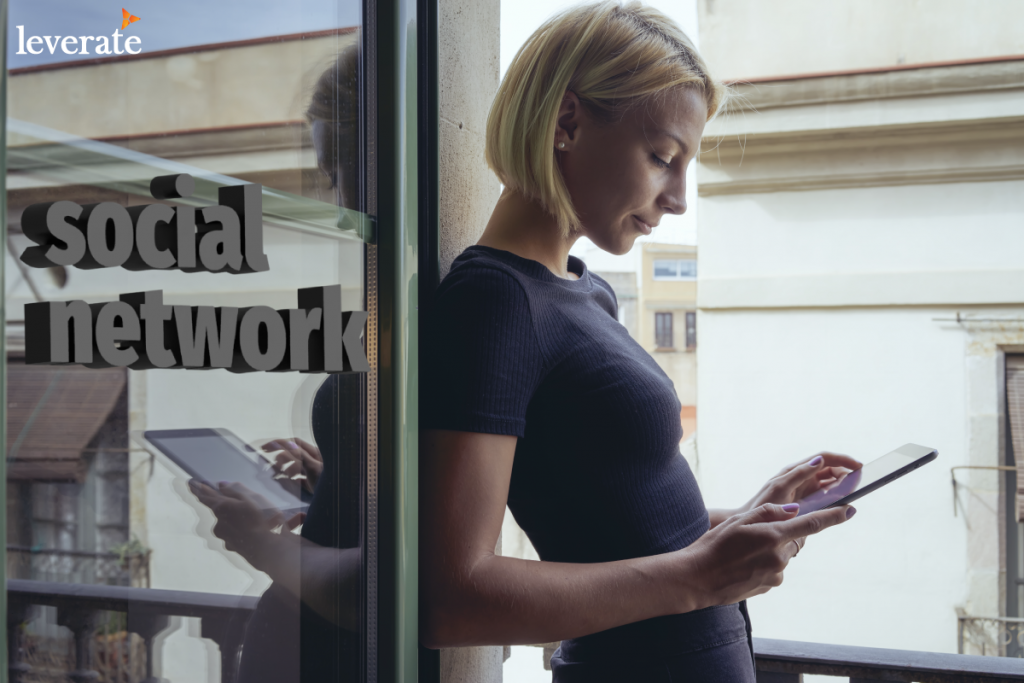 The Rise of Social Trading
Today's concept of social trading is derived from an algorithmic trading model first introduced in 2005, the earliest of many trading methodologies that would promote entry into the markets through knowledge and trading history exchange. The algorithmic system allowed traders to share their own trading records for others to study and follow. Originally, experienced traders would communicate their intention to open or close certain trades by alerting followers through newsletters or emails. Later, trading rooms were established, which facilitated a single outlet for traders to post their trading activity, and followers to seek and reproduce in their own trading.
As chatrooms grew further, the idea of copying the strategies of successful traders became universally accepted, and the buzz it caused among trading communities exploded. Traders sought out ways to increase their success in the markets and benefit from the trading decisions of investors whom they deemed successful, and this notion's increased popularity posed a huge opportunity for trading platform providers to put their dev teams to work and revolutionize what is, today, a must-have feature.
New technology and advanced platforms have made it easier and more attractive than ever for traders to tap into the social network today. The incentive for experienced traders to share their strategies, is that they are often rewarded with both money and status – social trading networks usually have a leaderboard based on popularity and success rate. The incentive for followers to copy the masters, is that they can invest less time in learning effective techniques – inexperienced traders can copy existing strategies from those more skilled and produce results equivalent to those of masters.
The incentive for brokers to offer a social network, is that they can present a single, self-running service for both amateur traders and serious investors to engage with – a broker with a good social trading network can easily hike up conversion and retention rates.
Brokers with Social Trading Networks Profit the Most
Offering a social trading feature on your platform gives your brokerage a huge advantage over others in an increasingly competitive industry. Presenting clients with a service that caters to this generation's trading habits and promotes social engagement totally hits the nail on the head and can likely be the feature that tips the scale for those who are still contemplating which platform to trade on. Offering traders a regulated platform from one of the following juristictions: Cyprus (CySec), South Africa (FSCA), or Belarus licensing, can also be a great advantage when offering a social network to your brokerage operation. Regulated brokers have the upper hand in the Forex industry.
Having a social trading network that you can offer clients doesn't just help increase the company's conversion rates, investment products help increase retention rates too. The products and features that set one company aside from the crowd are those that prompt clients to take part in communal, competitive, and rewarding engagement, which, in turn, will help increase the lifetime value and turnover of clients.
If you need proof that customer engagement is essential to a company's revenue, just look at the formats that the mega giants go by.
Google, for example, facilitates fun and communal workspaces for its employees to work 14+ hours a day without noticing. Employees have fun, and Google gets what it wants – it creates happy and committed workaholics. On the same level, the more time a person browses on Facebook, the more likely they will post, share, like, or comment through the platform. FB users stay active and hooked to the platform for hours on end, while Facebook ads go to town marketing endless products to its crowd.
In the trading industry, a broker who facilitates an appealing social trading network for its users will have traders hooked on the platform for hours on end, and, from there on out, the numbers speak for themselves. Among companies who work to improve their customer engagement, 84% report increased revenue. 
When implemented correctly, offering traders a social feature can boost the lifetime of the average trader by 14% or nearly a full month, increase trading activity by more than 50%, increase net deposits by 32%, and a broker's trading volume by 40%, thus raising the value of each trader significantly.
---
The Best Social Trading Platform: Give Your Traders What They Want
Those who wanted to get into online trading back in the '90s didn't have many options to turn to, and the handful of companies that offered online trading didn't need to do much to gain clientele. A company that crowned itself the "best trading platform available" back then was enough to lure in crowds, whereas, today, online brokerages pop up faster than mushrooms after the rain. And with hundreds of viable platforms to choose from, traders are no longer quick to settle before doing their own extensive research. A broker that offers its traders an A-class forex CRM, multi-asset trading, easy order executions, and fast withdrawals, is good. A broker that offers its traders all that plus an active, social trading network, is a beacon of light. Whether you have an existing brokerage, or you're looking to learn more on how to open a forex brokerage, one thing is certain: A brokerage with a social network is the only way to go.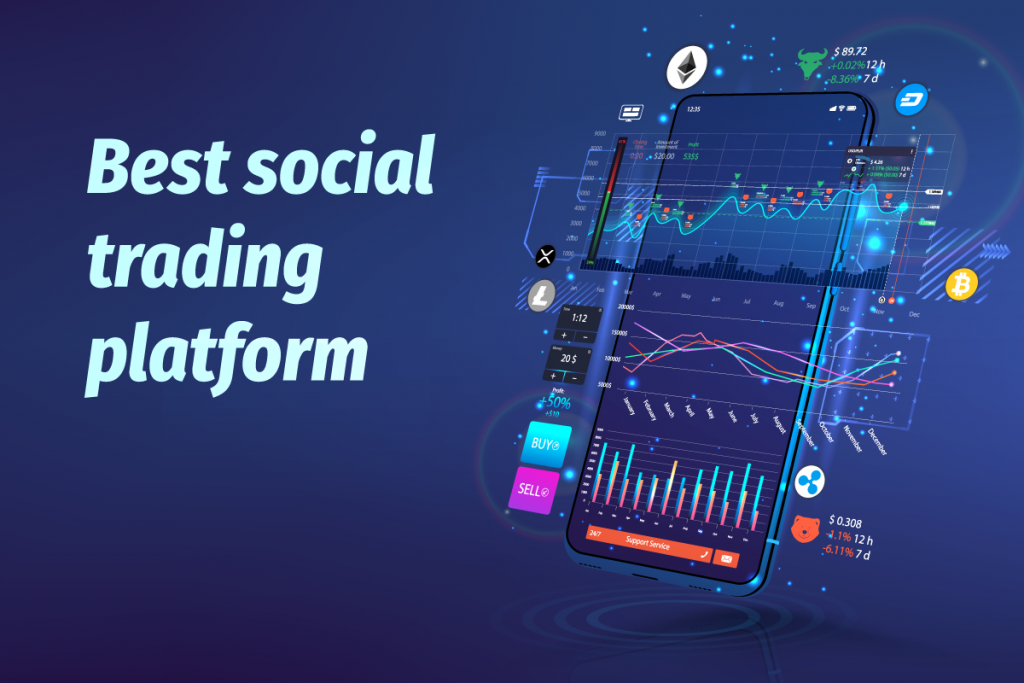 ---
Get Social
It's a fact. Experienced traders want to share their strategies, and the less experienced want to copy those who have proven success. You can now stay on top of the industry's trends and easily implement a social network to your Forex brokerage by white labeling the next-generation Sirix, the industry's leading social trading platform today. Your traders will benefit from access to a large, active social trading community, one that promotes user interaction and incentivizes engagement through fun and rewarding trading. Your brokerage will benefit from increased conversion rates and trader lifetime, and heightened overall value for your business!
Call it what you will: Social trading, copy trading, mirroring, or auto replication – traders have adopted the social network as the most relevant investment method there is today, and the sooner your brokerage embraces the social revolution with Sirix's white-labeled social network, the sooner you will reap the benefits.
Contact Leverate today for more information on how to easily implement a social trading network to your brokerage.
---
Our Readers Also Asked
What is social trading?
Social trading is a form of investing, typically offered through online platforms, that allows investors to observe and mimic the trading behavior of their peers and expert traders. Traders can analyze financial data, compare and copy techniques and strategies through social trading networks with the primary objective of engaging in the financial markets with little or no knowledge required.
How does social trading work?
Traders can discover other traders to copy on a social trading network by locating master investors on the social leaderboard that match the trader's investing needs. Social networks offer a variety of parameters to select and filter from, offering traders complete transparency and precision when choosing traders to follow and copy.
What do expert traders benefit from the social network?
Expert traders can become official signal providers which other traders can choose to follow on a social trading network. They can trade with their preexisting strategies and methods, while collecting profits made by their followers.
What do brokers benefit from offering a social network?
Experienced traders want to share their strategies, and the less experienced want to copy those who have proven success. Offering a social network is a definite way to stay on top of the industry trends. Creating a social community enhances engagement, increases trader lifetime and value, and can create dramatic growth for a brokerage company's overall turnover and commissions.
How do I get social trading for my brokerage?
Leverate offers a white-labeled platform solution with Sirix, the industry's leading trading platform, for those looking to implement a social trading network to their starting business or existing brand.


https://fbs.com/?ppk=forexplatform&lang=en

Source link