Leverate's Innovative White Label Solution for Prop Trading: Empowering Aspiring Tradesmen and Attracting Clients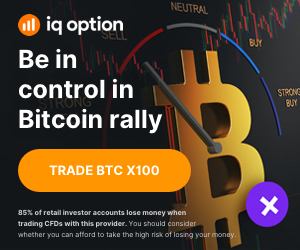 Introduction
Leverate's White-Label Solution offers an all-encompassing toolkit for advancing your brokerage in the market. Leverate stands as a forefront entity in the FinTech sector, gearing up to unveil its white-label prop trading solution shortly. This allows new traders and businesses to join this exciting area. In this article, we will look at why choosing Leverate's right white-label solutions for prop trading is important, what features and benefits it offers, and the advantages it brings to the market
Prop Trading: White-Label Solutions is a Powerful Tool
White-Label Solutions for prop trading enable both individuals and companies to utilise the knowledge and resources of well-established firms like Leverate to initiate their trading endeavours. These solutions come with a variety of advantages.
1. Reduced Entry Barriers: Aspiring traders, businesses, and investors often face significant barriers when entering the prop-trading arena. White-Label Solutions remove many of these barriers, providing access to trading technology, regulatory compliance expertise, and risk management tools.
2. Branding & Adaptation: White Label platforms can be modified to represent the operator's brand and their distinct trading approaches. This level of branding adaptability facilitates a personalised, professional trading ambiance.
3. Leverate's White-Label Solution utilises advanced technology and infrastructure, sparing operators the need for substantial investments in hardware and software development.
4. Regulatory Compliance: Following the always changing financial rules can be tough. Leverate's White-Label Solution helps operators easily stick to industry standards with strong compliance tools.
Leverate's White Label Prop Trading Solutions
Leverate, a highly recognized name in the fintech arena, is set to make a substantial impact with its distinct and innovative white-label prop trading solution. Leverate's solution stands out for a variety of reasons:
1. Expertise: Leverate brings to the table years of experience and knowledge in the financial industry. With their guidance, operators are able to navigate the complexities and nuances of prop trading.
2. Cutting-Edge Technology: Leverate's white-label solution is built using cutting-edge technology. It offers lightning-fast execution, sophisticated risk management tools, as well as real-time analytics.
3. Comprehensive support: Leverate offers comprehensive support to operators to ensure that they have all the resources and knowledge to run a successful trading system. This includes ongoing compliance guidance and technical assistance.
4. Flexibility & Customization: Operators are able to customise the white label solution according to their vision and trading strategy. Customization options are vast, whether it's branding or interface design.
Benefits for Prospective Entrepreneurs and Traders
Leverate's white-label solution for prop trading presents numerous advantages for individuals or enterprises aiming to enter the dynamic sphere of prop trading
1. Lowered Entry Costs: Leverate's White-Label Solution decreases the initial capital needed, making it attainable for a greater number of hopeful future brokerage owners.
2. Quick Market Entry: Leverate enables operators to set up their trading platforms swiftly, seizing profitable opportunities without delay.
3. Risk Management: Leverate's top-quality risk-management tools help operators lessen the chance of losses and keep a steady working environment.
4. Revenue Opportunities: Encouraging customers to utilise their trading platforms, operators can open up major avenues for revenue, fortifying their financial growth.
Conclusion
In conclusion, White-label Solutions are reshaping the world of proprietary trading, making it accessible to a broader audience. Leverate's white-label Prop Solution stands as an excellent opportunity for traders and businesses to commence their prop trading journey with confidence and competence. Leverate provides operators with an all-encompassing support system, Cutting-Edge Technology, and expert guidance to facilitate the development of their trading platforms and the attraction of clients. With Leverate, you'll have the means to become an integral part of the future.
https://fbs.com/?ppk=forexplatform&lang=en

Source link