Brokerages Select Sirix as Platform of Choice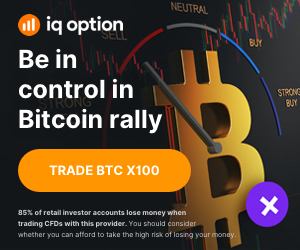 Tel Aviv, September 7, 2022 – Leverate Ltd, leading tech provider for brokerages, announces today that they have launched their latest version of the popular Sirix trading platform. Recently becoming platform of choice for many brokerages in need of a new solution, the upgraded Sirix has received encouraging feedback from clients. It has been claimed that Sirix's simplicity, and user-friendly and intuitive flow has allowed brokers to successfully convert their existing traders, and to easily onboard new traders that were previously intimidated by over-sophisticated platforms. Sirix is a responsive, cross-channel platform easily accessed on multiple devices while also providing brokerages with a fully brandable mobile app. With advanced features that help promote brokerage popularity and growth, Sirix has gained the reputation of "new generation platform" that positions brokers as industry leaders.
Social/Copy trading
Social/Copy trading is just one of the features that Sirix provides that brings significant added-value to the platform. With cutting-edge design and functionality, it promotes brokerage growth obviously because of the viral factor, and also because it reduces the time of beginner learning curve. Copy trading is an easy outlet that improves success rates for even the most practiced trader, and provides a stepping-stone for the beginners. The social aspect increases trader reach by facilitating all kinds of promotions, and trader engagement becomes exponentially greater.
Crypto solution
Another main advantage that the Sirix platform has, is the integrated Crypto solution, which is an automatic wallet-to-wallet feature that allows traders to securely deposit Crypto payments effortlessly.  Taking only seconds to execute, no installation or updates required, Cryptocurrencies (including Bitcoin, Ethereum, Bitcoin Cash, Dogecoin, and more), are directly converted to traders' account for a seamless trading experience.
"Brokerage growth is the driving force behind the development of the Sirix platform,"
Says Maoz Tenenbaum, VP Sales of Leverate.  "We wanted brokerages to be able to attract all kinds of traders, not just tech-savvy professionals, without holding back on any of the tools and unique features that comprise our large portfolio of offerings. We're proud of our brokers that made the decision to upgrade their platform to Sirix despite trader habit, and we knew that once they got rolling with it, they wouldn't look back and neither would their traders."
About Leverate
Leverate is a premium broker solutions provider, dedicated to delivering the most advanced technology for brokerages.  From the cutting-edge trading platform, to the tailor-made CRM, every need of the broker is met to fully equip their brokerage with all the tools they need to effectively run and manage their brokerage.  With over 13 years of experience, Leverate is a global provider with offices in London, Limassol, Tel Aviv, Hong Kong, Bulgaria, Shanghai, and Romania.


https://fbs.com/?ppk=forexplatform&lang=en

Source link