UK decision to bill EU nationals sparks tension with Brussels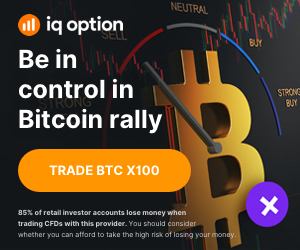 The UK has started billing thousands of EU citizens resident in Britain for healthcare and financial support received after they were denied leave to remain in the country, raising fresh tensions with Brussels.
The EU on Thursday expressed "deep concerns" about the UK's decision to demand as many as 141,000 European nationals pay for NHS treatment and refund welfare benefits granted after they were refused settled status because the UK government had failed to update its online records.
The EU addressed the issue in a meeting with UK officials in Brussels. A joint statement from both sides said: "The EU raised their deep concerns about the EU citizens who received a refusal decision between June 27 2021 and April 19 2022 but whose digital status did not accurately reflect this until January 2023, due to the operation of the EU Settlement Scheme (EUSS).
"Brussels asked for full transparency and clarity on this matter and expressed its disappointment regarding the UK's plans on recovery of costs of some services and benefits."
According to the statement, the UK outlined the "applicable framework" and protections in place for individuals, and highlighted the need for consistency with the approach taken with UK nationals in EU statements.
The UK said that affected EU nationals were told they had no right to remain but because their online application status said their claims were pending, local authorities and government agencies continued to pay out benefits.
At the meeting, the UK raised issues affecting British citizens in EU countries, relating to property rights and access to entitlements under the withdrawal agreement.
Brussels is under pressure to act from EU member states seeking to defend the rights of their nationals in the UK.
One European diplomat said: "We encourage the highest possible flexibility in tackling the problem, in particular while protecting those who are vulnerable."
"Belgium wants the [post-Brexit] withdrawal agreement to be implemented and respected in its entirety and has every confidence in the commission to ensure this," its permanent representation in Brussels said.
The UK government said it "has an obligation to protect taxpayers' money, which is why we are taking standard steps to ensure overpayments are recovered.
"We are committed to protecting the rights of UK nationals in the EU and EU citizens in the UK, with protections in place to support those affected to manage any repayments."
Meanwhile, the House of Lords' European affairs committee on Thursday warned that the backlog of EU settlement scheme claims could lead to a "Windrush" style scandal, when UK Commonwealth citizens who arrived before 1973 were wrongly denied legal rights or deported by the Home Office.
In a letter, the committee called on home secretary Suella Braverman to provide an update on the number of EUSS applications currently pending a decision.
It urged Braverman to clarify whether people whose applications were being processed have access to benefits and can apply for key documents such as driving licences.
The home office said: "EU citizens are our friends and neighbours, and we take our obligations to securing their rights in the UK very seriously. The EU settlement scheme goes above and beyond our obligations under the withdrawal agreement, protecting EU citizens' rights and giving them a route to settlement in the UK.
"It has been an overwhelming success with around 5.6mn people granted status. Digital status is quick and easy to share, with full support available to applicants, the vast majority of whom have experienced no technical issues when using our services."
Additional reporting by Jasmine Cameron-Chileshe in London
https://fbs.com/?ppk=forexplatform&lang=en

Source link