Six Glazer siblings to retain Man Utd stakes under Ratcliffe offer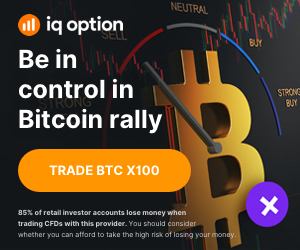 The six Glazer siblings could retain stakes in Manchester United in a proposed phased takeover of the football club by Sir Jim Ratcliffe, who is seeking a way through the share structure and family dynamics which have complicated the deal.
The Glazer family started a strategic review more than six months ago but the process has dragged on with only two full takeover bids emerging for one of the biggest names in global sport.
The offer from Ratcliffe and his Ineos chemicals empire is complicated because, unlike a rival proposal from a Qatari bidder, he is not seeking to acquire 100 per cent of United's shares in one go, according to people close to the discussions.
United has a listing on the New York Stock Exchange but the Glazers control 95 per cent of the voting rights thanks to a special class of B shares. The publicly traded A shares, which are largely held by minority shareholders, have minimal voting power.
Ratcliffe, who flew to New York for talks last month, is seeking to acquire at least enough B shares to hand him control of the club, in an offer that is not expected to be extended to common shareholders.
Some people in the process and those with links to the club had expected that United co-chairs Joel and Avram Glazer wanted a deal that would allow them to keep their shares and extend their stay, with their four siblings — Bryan, Darcie, Edward and Kevin — exiting in full.
Multiple people said the process, which was first announced in November last year, has been complicated by a lack of cohesion among the six Glazer siblings. The Glazers have also received several offers from investment firms to provide funds to inject into the club without a change of control.
However, two people with knowledge of the matter said the Glazers are now focused on a structure that would allow the six siblings to sell down their holdings in proportion to their holdings, allowing Ratcliffe to take control.
Ratcliffe and Ineos would buy the remainder of the Glazers' shares in the coming years through derivatives contracts.
The structure of Ratcliffe's bid means that he can part with less capital up front, obtain majority control and invest in the club.
"The penny has started to drop," said one of the people. "There's no requirement to make an offer for all shareholders."
Uncertainty surrounding a deal has depressed United's publicly traded shares since their mid-February peak of $27. At its current share price of $18.63, United's equity is valued at around $3bn.
One issue around Ratcliffe's plan to buy the B shares is that United stock exchange filings say the class B shares are "automatically and immediately" converted into class A shares on transfer from the Glazers "to a person or entity that is not an affiliate of the holder".
One possible solution is for the Glazers to vote through changes that would allow the B shares to pass over to Ratcliffe without turning into A shares, two people close to the process said.
The Ineos group has remained flexible on structuring to increase its chances of winning over the Glazers, in a bid expected to value United at more than £5bn ($6.25bn), including debt. No deal is guaranteed and the structure could change, the people warned.
Despite growing frustrations among fans for clarity on the club's ownership, no deal is expected imminently. United's performance on the pitch has improved this season, with its final match at Wembley on Saturday in the FA Cup final against crosstown rival Manchester City.
The club has already won the League Cup and finished in third place in the Premier League, meaning it has qualified for the lucrative Uefa Champions League next season.
United's supporters have long protested against the Glazers for piling debt on the club after acquiring control through a £790mn leveraged buyout in 2005. Fans also complain that United's Old Trafford stadium has fallen behind rivals while the Glazers have taken dividends out of the club.
The American owners' role in the failed attempt to establish a breakaway European Super League two years ago led to further fan fury.
The United board met last week and received updates on the various offers in a process that is being led by US merchant bank Raine.
One person briefed on the meeting said Ratcliffe's appeared to be the more serious of the two bids at this stage but that it still contained a number of issues that needed to be worked through.
Ineos, United and Raine declined to comment.
https://fbs.com/?ppk=forexplatform&lang=en

Source link