French protest against Macron's 'provocation' on pensions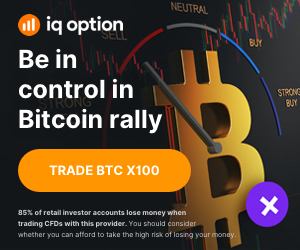 More than a million people protested across France on Thursday to show their defiance of President Emmanuel Macron and his plan to increase the retirement age as strikes disrupted ports, trains and schools.
The actions came a day after Macron spoke publicly for the first time to defend his unpopular reform and the constitutional manoeuvre used to enact it, which overruled lawmakers to pass it without parliamentary vote.
If his aim had been to calm tensions on the street, it did not work and Laurent Berger, who heads France's biggest union, called Macron's televised interview a "form of provocation". In it, Macron had drawn parallels between the sporadic violence encountered in the French protests and the 2021 storming of the US Capitol.
Although unions have been leading national protests regularly since January, they have been largely peaceful and attracted millions of people. The dynamic has shifted since last week when Macron's government passed the pensions reform without a vote using the 49.3 clause of the French constitution, triggering a wave of public anger.
Nightly protests have broken out spontaneously in multiple cities. With tonnes of uncollected rubbish piling up in Paris because of strikes, protesters took to lighting the piles on fire. Police have arrested more than 800 people since the government used the 49.3. 
On Thursday, the Paris demonstration started calmly although there were isolated clashes with police and tear gas was fired. Many participants spoke of fresh anger against Macron and the government. They chanted "out Macron" as they marched and brandished signs that condemned the government for using the 49.3 to pass the increase to the retirement age. "Water boils at 100 degrees, the people [boil] at 49.3," read one.
"We've been going to protests since January and originally it was against the pensions reform. Now it's transformed into anger about our democracy," said Simon Duquerroir, 28, a project manager in France's social security department. "Trodding on our democracy like this has created a second chapter for this movement."
Violent scenes played out in Nantes and Rennes as protesters threw projectiles at police who responded with tear gas, according to Agence France-Presse.
In the town of Lorient, masked people set fires and broke windows at a police station and nearby government building. Interior minister Gérald Darmanin said in a tweet that civil servants had been injured in the "unacceptable attacks" that "will not go unpunished".
Strikes also intensified on Thursday: access to Charles de Gaulle airport in Paris was briefly blocked, dockers in Le Havre shut down the port, and only half of national high-speed trains were running. About 24 per cent of teachers were on strike at primary and middle schools, and 15 per cent in high schools, according to the Ministry of Education.
Landmark monuments including the Eiffel Tower and the palace of Versailles were closed.
There were signs of young people joining the protests in larger numbers: the law school Assas was blocked by students as were dozens of high schools.
The government appears to be betting that public anger will fade in the coming weeks. But the law itself cannot be finalised until it is reviewed by the constitutional court, leaving an opening for protests to continue in the coming weeks.
Officials also fear a return to the chaotic days of the gilets jaunes protests of 2018, and deployed a larger force of 12,000 police officers nationwide on Thursday.
Macron has ruled out pulling the reform, which he has argued is necessary to ensure the viability of the pension system as the population ages, given that it relies on active workers to finance the benefits of current retirees. If finalised, it will raise the retirement age from 62 to 64 and require people to work for 43 years to receive a full pension.
"We'll keep going until the government gives in," said Emmanuel Saint-Maxent, a metals worker at an Arcelor plant in Dunkirk at the march in Paris.
Retiring at 64 was a particularly big ask for industrial workers, he added. "I see colleagues who physically cannot take it at 58 anymore. There may be some aspects of the reform that are OK but for some jobs and particularly in industry, 64 is not possible."


https://fbs.com/?ppk=forexplatform&lang=en

Source link