CureVac drops Covid vaccine to focus on new jab with GSK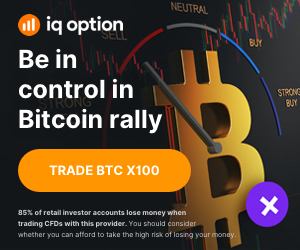 German biotech CureVac is abandoning its first coronavirus vaccine candidate to focus on a more promising second-generation jab it is developing with British pharmaceutical company GlaxoSmithKline.
Company executives told the Financial Times they had withdrawn their application to the European Medicines Agency for regulatory approval of their first vaccine, whose phase-3 trials delivered a disappointing 48 per cent overall efficacy rate.
Franz-Werner Haas, chief executive, said EMA approval for the first candidate would not have come before September 2022 — at which point its GSK-backed second-generation vaccine may be ready.
The jab developed with GSK has shown better results in early-phase animal trials, and appears to elicit 10 times more antibodies than the first vaccine.
"Here, time plays a role," said Haas. "We decided to shift into a more efficacious vaccine and refocus to be faster with the second generation instead of very late with the first generation."
CureVac and GSK will try to develop a vaccine that can target multiple coronavirus variants at one time and are aiming to produce a joint coronavirus and influenza jab.
CureVac officials also acknowledged that their decision to use unmodified messenger ribonucleic acid (mRNA) may have put them at a disadvantage against rivals that brought the first mRNA vaccines to market. BioNTech, in partnership with Pfizer, as well as US-based Moderna, brought the first vaccines to market using modified mRNA.
With more resources and experts from GSK, CureVac believes phase-3 results will come quicker this time. The trial will compare the vaccine's immune responses with an approved vaccine, rather than conducting a large trial with a placebo group.
The decision to drop its first candidate, however, also means CureVac's advance purchase agreement with the EU will be cancelled. 
After early excitement, CureVac has lagged behind its rivals during the pandemic. With ample state funding, the small mRNA company chose to go it alone in developing a coronavirus vaccine instead of teaming up with a major pharmaceutical partner. It initially blamed disappointing results on the spread of more than 15 strains of the coronavirus that its competitors did not face in their earlier trials. 
https://fbs.com/?ppk=forexplatform&lang=en

Source link