China orders coal miners to boost output to counter energy crunch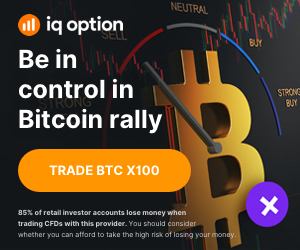 China has ordered coal miners to boost production as President Xi Jinping races to combat an energy crisis now threatening to slow the world's second-biggest economy and force his administration to backtrack on climate change promises.
Energy officials in Inner Mongolia, one of China's largest coal-producing regions, instructed 72 local miners to expand capacity by 100m tonnes, according to a report by Securities Times, a state-controlled national financial newspaper.
A recovery in the world economy, the shift away from fossil fuels and interruptions to the production of natural gas and coal have combined to unleash a global scramble for energy supplies.
The power shortages in China, which relies on coal for more than half its energy consumption, have already forced high-tech manufacturing factories to halt or reduce operations, affected homes in parts of the north-east and raised fears that critical industries such as food production could be hit.
"Global coal markets have become extraordinarily tight because of multiple supply issues and strong demand," said Christopher LaFemina, an analyst at Jefferies. "The situation is critical in China and India as coal shortages are affecting their economies. Markets in the US and Europe are also very tight. The current environment is clearly unsustainable."
Coal prices in China have soared this year, while prices for delivery into Europe hit a record this week and are up more than threefold since January.
A dearth of coal for power generation has prompted China to step up purchases of natural gas, exacerbating a squeeze on supplies of the commodity in Europe and the UK ahead of the winter.
In China, the energy crunch has piled pressure on the country's economic planners, who are already grappling with potential wider fallout of the crisis at Evergrande, the highly indebted property group.
Analysts at Société Générale said they had revised down their third-quarter gross domestic product forecast for the country from 5.5 per cent to 5 per cent, saying "there is simply too much downward pressure on China's economy at the moment."
The additional coal from Inner Mongolia is equivalent to almost 10 per cent of the almost 1bn tonnes the region produced in 2020.
Domestic coal production reached 3.9bn tonnes last year and is now forecast to rise in 2021, despite Xi winning international praise for promising the country would hit peak carbon emissions before 2030 and achieve carbon neutrality by 2060.
Gavin Thompson, an Asia-Pacific commodities analyst at Wood Mackenzie, said China, like other energy markets facing shortages, "must perform a balancing act" of using coal to keep the lights on while also showing commitment to decarbonisation targets.
"This looks uncomfortable as China prepares for [international climate conference] COP26 and comes just weeks after President Xi announced that China will no longer build coal plants overseas. But the short-term reality is that China and many others have little choice but to increase coal consumption to meet power demand," Thompson noted.
The effect of Beijing's decision to boost supply was felt immediately in Chinese markets as they reopened from a week-long national holiday. Thermal coal futures traded in Zhengzhou opened almost 3 per cent higher on Friday but quickly swung lower and were down about 5 per cent in afternoon trading. The CSI Coal index of listed Chinese miners shed about 4 per cent.
China has already had to backtrack on its own trade bans on Australian coal, underscoring the intensity of the power crunch. The Financial Times reported this week that Australian coal cargoes had been quietly unloaded at several ports, undermining bans on Chinese state-owned groups importing coal from Australia amid broader political and security tensions simmering between Canberra and Beijing.
Chenjun Pan, a China agricultural sector expert at Rabobank, noted that while in recent years China had been affected by isolated cases of power shortages at the regional level, the nationwide scale of the problem had not been experienced for "decades".
She expected China's food logistics networks, such as cold chain storage facilities, to also feel "some impact" given their intense electricity use.
However, she added that while coal shortages and energy price increases might appear to be a "short-term, cyclical" problem in China, the episode highlighted the long-term structural challenges in transitioning to cleaner energy systems.
"All sectors need to consider [this] seriously," she said.
Additional reporting by Emma Zhou in Beijing and Neil Hume in London
Climate Capital
https://fbs.com/?ppk=forexplatform&lang=en

Source link