Bud Light sales decline sends ABInBev shares sliding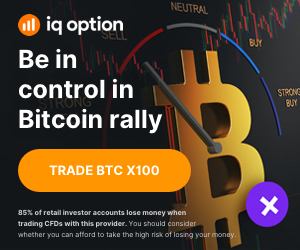 Bud Light sales declines are accelerating, and shares of parent company Anheuser-Busch InBev (BUD) are falling alongside them.
New data from Nielsen revealed Bud Light sales declined 24.3% year-over-year in the week ending May 20 while Budweiser sales were down 20.4% during the same period. Last week sales were down 21.6% and 17.6% respectively. Driven by backlash from an advertising campaign with transgender influencer Dylan Mulvaney, Bud Light sales have now declined for six weeks, per Nielsen.
Shares of AbInBev fell nearly 5% on Tuesday, the worst intraday action on the stock since Mulvaney's post on April 1. Since the day of the post, ABInBev shares have fallen roughly 18%.
Citi analyst Simon Hales argues the drop in Budweiser sales could provide a buying opportunity for investors.
"There continues to be contagion to the wider ABInBev brand portfolio, with Budweiser, Busch and Michelob all weak again," Hales wrote in a note on Tuesday. "Meanwhile, Coors Light continue to see share gains accelerate. The latest data shows little sign that consumers are moving on from the Bud Light controversy, and we expect these issues will continue to weigh on investor sentiment. Nevertheless, we believe the pullback creates an interesting entry point for longer-term investors."
Citi expects the declining Bud Light sales to "continue to dominate news flow and weigh on short-term investor sentiment." But the firm believes AbInBev shares are oversold when considering the current declines in the context of AbInBev's overall business.
AbInBev echoed as much in early May when the company issued full-year EBITDA guidance in line with previously stated business goals.
On a call with investors following the release on May 4, AbInBev CEO Michel Dimitrios Doukeris didn't sound any alarms about the controversies impact.
"With respect to the current situation and the impact of Bud Light sales, it is too early to have a full view," Doukeris said. "The Bud Light volume decline in the US over the first 3 weeks of April, as publicly reported, would represent around 1% of our overall global volumes for that period."
A 'full quarter' of benefits
While Americans are drinking less Bud Light, they aren't actually drinking less beer. In the week ending May 20, US beer sales growth ticked up 1.9%.
Coors Light and Coors saw sales increases of 24.4% and 25.3%, respectively, for the same week. Shares of parent company Molson Coors (TAP) have soared nearly 20% this year, with a majority of that gain coming since the Bud Light controversy started in early April.
"When you have outsized shifts to volumes like this, it's not so much what happens to the category. It's who benefits," Wedbush Securities consumer equity research analyst told Gerald Pascarelli Yahoo Finance. "And Molson Coors is clearly the outsized beneficiary here."
Molson Coors didn't attribute any potential gains this quarter to the controversy when it issued guidance with its quarterly earnings release on May 2. But since the second quarter kicked off nearly in line with when the controversy started and sales trends flipped, Molson Coors will likely see a "full quarter" of benefits, per Pascarelli.
Weekly data from the recent holiday weekend will be crucial, Pascarelli notes, as the longer the trend lasts the more excess inventory will build at both AbInBev and its distributors. A lagging inventory problem in consumer facing brands usually poses questions around promotions, perhaps leading to a potential pricing war in the beer fridge this summer.
"These next few months during the summer selling season are going to be absolutely key," Pascarelli said. "When you look at Bud Light, I don't know how long this is going to happen. There's no real historical precedent for something like this….I think the sentiment is people don't know how long it's going to last."
Josh is a reporter for Yahoo Finance.
Click here for the latest stock market news and in-depth analysis, including events that move stocks
Read the latest financial and business news from Yahoo Finance
https://fbs.com/?ppk=forexplatform&lang=en

Source link