China's Big Miner Exodus Could be a "Big Net Postive for the Ecosystem," Says Mike Novogratz – Blockchain News, Opinion, TV and Jobs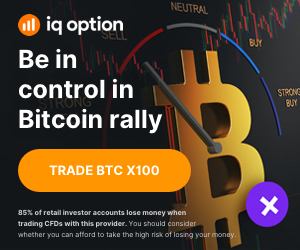 A major shift in location could actually good for Bitcoin as major miners are now leaving China following the country's crackdown on mining Bitcoin. Galaxy Digital CEO Mike Novogratz has echoed other experts and is calling the migration to different places on the planet, a possible positive development.
Novogratz mentioned on Bloomberg that China's crackdown on just about everything, like banning mining, banning leverage, and even banning Bitcoin in some places, has not really affected Bitcoin that much. "It still exists, it survived", said Novogratz. He even said that that miners' migration out of China could be "a big net positive for the ecosystem."
Novogratz even called the crypto ecosystem as a whole, a robust system. In which he probably referred to the recent 65% drop in Bitcoin price, but at the same time the coin didn't crash below the 25.000 dollar mark."We had a crash, we didn't have the plunge protection team. We didn't have lawsuits. The system worked how it was supposed to work, It is a very robust system that has been built in a small amount of time."
Novogratz also thinks that bitcoin has carved out its lane as digital gold. He reminded listeners that gold has existed for 3,000 years. He expressed his unwavering trust in bitcoin by saying: "I expect Bitcoin to be the digital version of gold for the next 3,000 years."
Bitcoin mining in itself is a energy-intensive process, and has so far, largely been done from Chinese territories. China has long been the home of half the world's bitcoin miners. Now that Beijing wants them out, many of them could be moving to Kazakhstan, which has cheap electricity and a crypto friendly government.
But more interestingly, it seems that Texas might become the new epicentre for bitcoin mining, a real game changer for the area, now that Shenzen based company BIT Mining has plans to invest $26 million into a 57-megawatt data centre there. Texas could also be a ideal destination for miners thanks to its abundance of solar and wind power, unregulated market, as well as a crypto-friendly political view. Texas has some of the worlds lowest energy prices, and it's share of renewables is only growing over time.
Cleaner and more eco-friendly bitcoin mining could be a good reason for large companies to invest in bitcoin in the future, which could make its value go up.


https://fbs.com/?ppk=forexplatform&lang=en

Source link