Major Cryptocurrency ATM Manufacturer General Bytes Hacked, Over $1.5M in Bitcoin Stolen – Bitcoin News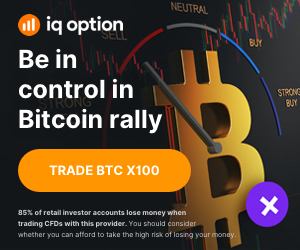 General Bytes experienced a security incident on March 17 and 18 that enabled a hacker to remotely access the master service interface and send funds from hot wallets, according to the company and sources. The breach forced a majority of U.S.-based crypto automated teller machine (ATM) operators to temporarily shut down. The hacker was able to liquidate 56.28 bitcoins, worth approximately $1.5 million, from about 15 to 20 crypto ATM operators nationwide.
Crypto ATM Operators Temporarily Shut Down After General Bytes Security Breach Enables Hacker to Liquidate $1.5M in Bitcoin and Other Cryptocurrencies
The largest cryptocurrency automated teller machine (ATM) manufacturer, General Bytes, has produced 9,505 such machines globally, with thousands located in the United States. On Saturday, March 18, the company informed the public of a serious security incident that occurred on March 17 as well.
"We released a statement urging customers to take immediate action to protect their personal information," the company explained at 4:42 p.m. (ET) on Saturday. "We urge all our customers to take immediate action to protect their funds and personal information and carefully read the security bulletin," the firm added.
General Bytes' security bulletin said the attacker was able to remotely upload their own Java application using the master service interface, which is typically used by terminals to upload videos. The attacker had access to BATM user privileges and was also able to access the database, read and decrypt API keys used to access funds in hot wallets and exchanges. In addition, the hacker could download usernames, access their password hashes, turn off 2FA, and send funds from hot wallets.
Bitcoin.com News spoke with a U.S.-based cryptocurrency automated teller machine (ATM) operator who confirmed that all U.S. operators using General Bytes machines were shut down nationwide for the evening. The operator also mentioned that servers would have to be rebuilt from the ground up, which can be a lengthy process.
Reportedly, General Bytes is transitioning crypto ATM operators to self-hosted servers. In the security bulletin, General Bytes stated that the company is discontinuing its cloud service. Furthermore, the firm explained that it had conducted multiple security audits since 2021, and none of them had identified this vulnerability.
According to onchain statistics, the hacker siphoned 56.28 bitcoins worth approximately $1.5 million and also liquidated dozens of other cryptocurrencies such as ETH, USDT, BUSD, ADA, DAI, DOGE, SHIB, and TRX. The bitcoin (BTC) address holding the 56.28 BTC has not moved the funds since its last transaction at 3:20 a.m. on March 18. Some digital currencies were transferred to different locations, and a fraction was sent to the decentralized exchange (DEX) platform Uniswap.
General Bytes has experienced issues before, recording a security flaw on August 18, 2022. The attacker at the time leveraged a zero-day attack to "create an admin user remotely via CAS administrative interface via a URL call on the page that is used for the default installation on the server and creating the first administration user."
As for the March 17 and 18, 2023 hack, General Bytes not only disclosed the addresses used in the attack but also three IP addresses used by the attacker. The source who spoke with Bitcoin.com News on Saturday evening further noted that while their firm's system was hacked, the company runs a full node that's "locked down enough" to prevent the attacker from accessing funds.
What do you think about the breach that affected General Bytes? Share your thoughts about this subject in the comments section below.
Image Credits: Shutterstock, Pixabay, Wiki Commons


https://fbs.com/?ppk=forexplatform&lang=en

Source link