WisdomTree Cybersecurity Fund: A Small Fund With Big Return Potential (NASDAQ:WCBR)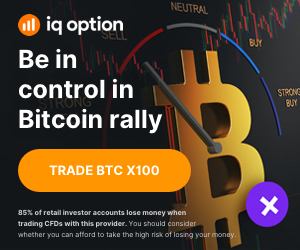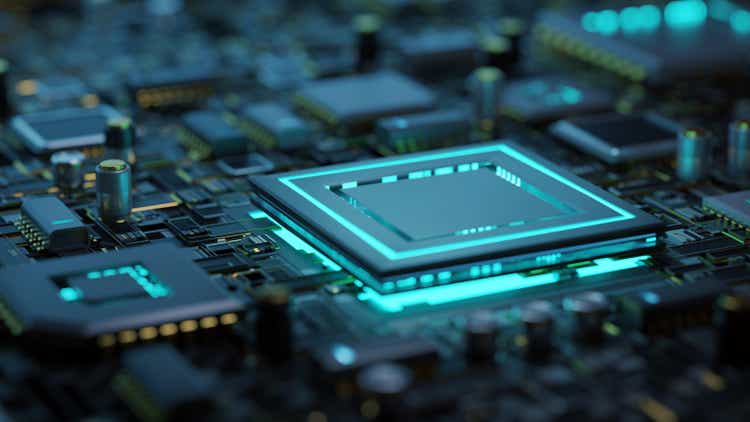 Cybersecurity is a growing industry and it is forecasted to grow to $657.02 billion USD by 2030. Last year, the cybersecurity industry was estimated to be $197.44 billion USD. This should come as no surprise, as cyberattacks in 2022 had grown by 38% from the prior year.
From an investment perspective, this opportunity is huge. As companies and consumers look to protect themselves, there is only going to be a growing demand for cybersecurity.
Investors looking to profit from this should consider WisdomTree Cybersecurity Fund (NASDAQ:WCBR). WCBR has the potential to perform better than its peers, and future demand will only drive its stock price higher.
WCBR Is An Actively Managed Fund Run By Team8 And WisdomTree
WCBR was created back in early 2021 with less than $30MM of assets under management ("AUM") and is run by an investment firm called WisdomTree in partnership with Team8. Team8 is a global venture capital group and incubator that invests in cyber, data, artificial intelligence, and fintech.
What makes this fund unique is Team8's approach to finding undervalued cybersecurity stocks. Team8's real business is to help tech startups grow by leveraging Team8's capital and talent pool. By helping other technology firms succeed, Team8 knows how to sift through the good cybersecurity companies from the bad ones.
With the help of Team8, seven areas of growth were identified in the cybersecurity sector:
These seven sectors form the WCBR investment thesis.
Besides analyzing industry sectors worth investing in within the cybersecurity world, Team8 also analyzes individual companies using the below methodology:
Particular attention is given to companies displaying high revenue growth and of a certain market capitalization size. This has helped WCBR look for companies that already have an established product in the marketplace, and are at the cusp of exploding growth.
WCBR Is Banking On Future Growth
In looking at the top 10 holdings at WCBR, which make up almost 50% of the assets under management, 7 out of the top 10 stocks are not profitable (the EPS were negative in the past 3 years):
The earnings per share losses range from -$0.16 per share to $5.16 per share. It is not a pretty picture, but the gross profit tells a different story. Each of these companies has seen at least 19% revenue growth year over year (with the maximum gross profit growth of over 50% in one company). What this means is although most of these companies are not profitable at the moment, it is likely they are spending excess cash to grow their cash flow.
The Little Guy vs. The Big Guy
The chart below shows how WCBR measures up to the other cybersecurity funds in the industry:
At first glance, only WCBR has shown a negative loss of 26.89% compared to the other 4 funds. But there is more to the story. WCBR is the most recent fund to IPO, so it only has less than 3 years of performance history to show.
The other advantage WCBR has over the other funds is its lower assets under management. WCBR currently manages $27.2MM compared to the other funds, which have almost a billion dollars in assets. One advantage of having a smaller fund is liquidity sizing. Smaller funds can easily move in and out of markets because there is less price adverse action on the fund's trading positions. Larger funds managing billions will have trouble finding someone with as large of an asset to trade with.
its smaller stock holdings are another advantage (only Global X Cybersecurity ETF (BUG) holds fewer stocks than WCBR, with 25 different companies). Investing in too many companies may lead to lower returns. WCBR invests in 26 cybersecurity firms, and the success of one will likely shine through in this portfolio, compared to a fund that has a lot more companies. Vanguard Information Technology ETF (VGT) is a fund with over 360 companies in its portfolio and has earned a return since inception of 72.8%. The likelihood for its success is the fund was created in the early 2000s, so it has the benefit of time. But I'm not too sure whether VGT can continue earning above-average growth when it has so many stocks in its portfolio.
WCBR's returns since inception are -26.89% and it is a big number. However, the fund was created during Covid, so I attribute some of the loss indirectly to Covid. Looking ahead to 2023, the ETF is already up 15% for the month ending Feb 2023:
Bullish on WCBR's Growth
A major reason why I believe WCBR is a good stock to invest in is Team8's involvement. Team8 has already done the heavy lifting to sift through good quality cybersecurity companies to invest in. The average investor may not have intimate knowledge of what's current in the cybersecurity world.
Also, the fund charges a relatively low management fee of 0.45%. Only Vanguard Information Technology charges a cheaper fee at 0.10%, but I'm not too sure how active the investment managers are at VGT.
Also, between a larger fund and a smaller one, my preference is always to go with the smaller funds. Smaller funds are less known and have more to prove to the investment community. As mentioned before, smaller funds are much more nimble to move in and out of different stock positions.
Without a doubt, cybersecurity is going to become a bigger topic for companies if it isn't already. The explosive growth in revenue in WCBR's top 10 holdings is an indication of how important businesses see cybersecurity.
Investors looking to get into cybersecurity should consider the WisdomTree Cybersecurity Fund, as it has a strong platform for finding good companies to invest in. I'm bullish on WCBR.
https://fbs.com/?ppk=forexplatform&lang=en

Source link