Replimune: A Sell Ahead Of Cutaneous Squamous Cell Carcinoma Data (NASDAQ:REPL)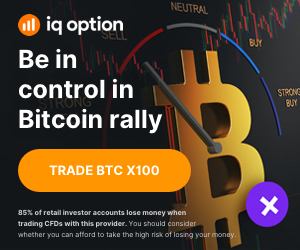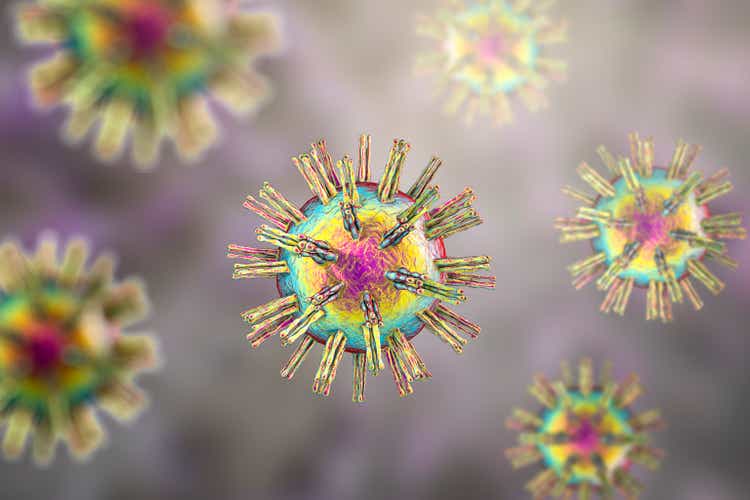 Introduction
Replimune (NASDAQ:REPL) is a biotechnology company focused on developing oncolytic immunotherapies to treat cancer. The company's lead investigational product is RP1 (vusolimogene oderparepvec), a strain of herpes simplex virus that is designed to enhance the tumor-killing potency of the virus and activate a systemic anti-tumor immune response. RP1 is being developed to treat cutaneous squamous cell carcinoma (CSCC), which is the lead indication for the CERPASS trial.
The following article ruminates on the potential of RP1 for CSCC.
Financials
Let's first review financials. As of December 31, 2022, Replimune had a cash position of $616.4 million, which the company believes will enable it to fund operations until the second half of 2025. Research and development expenses for the third quarter of 2022 were $30.3 million, while selling, general, and administrative expenses were $11.4 million. The net loss for the quarter was $39.7 million.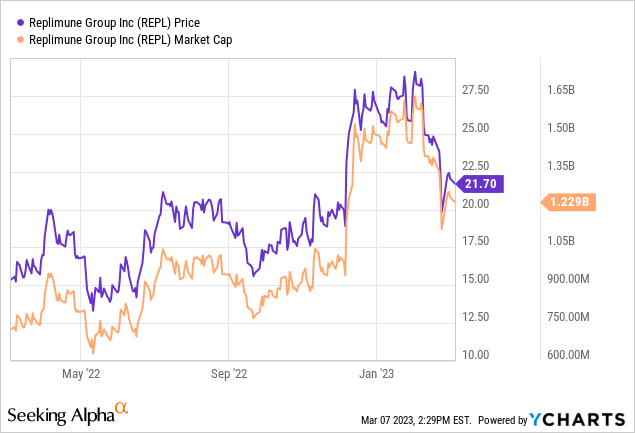 Cutaneous Squamous Cell Carcinoma (CSCC): Overview and Treatment Options
Cutaneous squamous cell carcinoma (CSCC) is a common form of skin cancer that develops from flat squamous cells in the skin. While most CSCC cases can be cured through surgical removal, a small subset of patients with locally advanced or metastatic disease require systemic therapies. CSCC can be highly aggressive, especially in patients with weakened immune systems, and may spread to other areas of the body. Treatment options for CSCC include surgical removal, radiation therapy, and intravenous chemotherapy (a systemic therapy). Recently, checkpoint inhibitor immunotherapies such as cemiplimab and pembrolizumab (systemic therapies) have been approved for the treatment of advanced CSCC.
RP1 Demonstrates Potential as an Effective Treatment for CSCC
RP1 ("an oncolytic HSV that encodes a fusogenic GALV-GP R- protein and GM-CSF") is designed to treat more immune-responsive tumor types, and its mechanism of action involves enhancing the tumor-killing ability of the virus and increasing immunogenic cell death. RP1 has been shown to destroy tumors both locally and systemically, including in patients who have progressed on prior treatment with anti-PD1 therapy. In the IGNYTE Phase I/II trial, RP1 was given to 30 patients with non-melanoma skin cancer (NMSC) who had not received anti-PD1 or anti-PD-L1 therapy. Of the 30 patients, 15 had CSCC. Objective response was observed in 9 patients (60.0%) with CSCC, and 7 patients achieved a complete response (47%). The median duration of response has not been reached at the time of the data cut-off, and some patients were still in remission after 2 years of treatment.
The safety profile of RP1 was also favorable, with most adverse events being grade 1 or 2. The data from the clinical trial suggest that RP1 has the potential to be an effective treatment for CSCC, and Replimune plans to continue developing the therapy for this indication.
While the dataset is limited, the results seem to be more positive compared to approved immunotherapies.
| Therapy | Study Design | Number of CSCC Patients | Prior Treatments | ORR | CR | Median DOR | Median PFS | Median OS |
| --- | --- | --- | --- | --- | --- | --- | --- | --- |
| Cemiplimab | Phase II | 59 | Prior surgery and/or systemic/radiation therapy | 47% | 7% | Not reached | Not reached | Not reached |
| Pembrolizumab | Phase II | 105 | Prior systemic therapies and/or systemic/radiation therapy | 34% | 4% | >6 months | 7 months | 60% at 1 year |
| Nivolumab + RP1 | Phase I/II | 15 | Prior systemic therapies allowed | 60% | 47% | Not reached | Not reached | Not reached |
Replimune Enrolls Participants for CERPASS Evaluating RP1 and Cemiplimab Combination Therapy for CSCC
Replimune has completed participant enrollment for the CERPASS Phase-2 clinical trial, which is evaluating RP1 in combination with cemiplimab, an anti-PD-1 therapy, for the treatment of CSCC, the company's primary target indication. The study aims to achieve a "roughly 15% absolute difference in CRR and/or ORR" and will compare the combination therapy to cemiplimab monotherapy. The trial enrolled 211 patients who have locally advanced or metastatic CSCC and have not received anti-PD1 therapy. The primary endpoints of the study are complete response rate and overall response rate, with secondary endpoints including duration of response, progression-free survival, and overall survival. Top-line primary analysis data is anticipated in Q3 2023, and if positive data is generated, the company intends to make a Biologics License Application submission for RP1 in early 2024.
Possible Advantages of Intratumoral RP1 + Anti-PD-1 Therapy for CSCC
Administration of RP1 through intratumoral injection in addition to anti-PD-1 therapy offers unique advantages in melanoma treatment, particularly for CSCC patients because it allows for targeted delivery of the oncolytic virus directly into the tumor, resulting in high local concentrations of the virus and the potential for a strong antitumor immune response. This approach may also help to overcome the immunosuppressive tumor microenvironment that can limit the effectiveness of systemic immunotherapy.
Intratumoral injection of RP1 may also offer advantages over systemic administration of oncolytic viruses, as it can minimize the risk of off-target effects and reduce the potential for systemic toxicity. Additionally, combining RP1 with anti-PD-1 therapy may enhance the efficacy of both treatments, as oncolytic viruses can promote the release of tumor antigens, which may then be targeted by the immune system.
For patients with CSCC, in particular, the combination of RP1 with anti-PD-1 therapy may be particularly effective, as CSCC is known to be immunogenic, with a high tumor mutational burden and a high frequency of neoantigens. This makes CSCC an attractive target for immunotherapy, and the combination of RP1 with anti-PD-1 therapy may provide a potent and targeted approach to treating this aggressive form of skin cancer.
The Importance of Caution in Interpreting Small Immunotherapy Trials: Lessons from Imlygic
However, caution is more necessary in this case, and here's why. Firstly, Replimune's data is based on a small sample size without a control group for comparison, which makes it less reliable. Secondly, the upcoming registration trial will compare RP1 and cemiplimab to cemiplimab alone, requiring RP1 to significantly outperform cemiplimab alone to be successful. Thirdly, the case of Amgen's (AMGN) Imlygic, as discussed below, serves as a valuable lesson.
Imlygic, an oncolytic virus therapy consisting of a cytolytic Herpes simplex virus with the GM-CSF gene, gained FDA-approval for treating unresectable cutaneous, subcutaneous, and nodal lesions in patients with melanoma recurring after initial surgery in 2015. The OPTiM study, a Phase 3 clinical trial comparing Imlygic to GM-CSF, enrolled 436 patients and found that 16.3% of Imlygic-treated patients achieved a durable response, while only 2.1% of GM-CSF-treated patients did. The study's primary endpoint was durable response rate, defined as the percentage of patients with complete or partial response maintained for a minimum of six months. Despite approval, the relevance of these results is questioned.
The design of this trial has been criticized for not using intralesional GM-CSF as the control arm in a double-blinded manner rather comparing with the same schedule of daily SC GM-CSF that yielded disappointing results in patients with surgically resected stage 3 or 4 melanoma. Furthermore, most of the objective responses took place only in injected lesions, which could have resulted from the cytolytic effects of the virus, rather than in non-injected lesions that ideally would have benefited from the abscopal effect of systemic immunization resulting from tumor antigen loading of intratumor DC.

Melanoma Management (2020)
Perhaps subsequently, the revenues generated by Imlygic have been insignificant to the extent that Amgen includes it with other low-grossing drugs in their earnings reports.
In addition, efforts to expand Imlygic's label have been unsuccessful thus far. Although Imlygic showed promising results in combination with pembrolizumab for unresectable stage IIIB-IV melanoma in a single-arm phase 1b study (with a CR rate of 43% in 21 patients), the phase 3 trial comparing Imlygic plus pembrolizumab to pembrolizumab alone was terminated due to futility after an interim analysis. Data was later revealed: Imlygic-pembrolizumab did not significantly improve progression-free survival or overall survival compared to placebo-pembrolizumab. The objective response rate was slightly higher in the T-VEC-pembrolizumab arm (48.6% v. 41.3%), but the durable response rate was similar between the two arms. This case underscores the need for caution when interpreting results from small, single-arm immunotherapy trials.
Conclusion
The upcoming release of primary analysis CSCC data by Replimune in Q3 2023 is expected to significantly affect the company's valuation. However, there are reasons to believe that the CERPASS Phase-2 clinical trial may disappoint, including the limited nature of Replimune's IGNYTE Phase I/II CSCC data, the high bar set for the CERPASS trial, and the cautionary tale of Amgen's Imlygic, which has a similar mechanism of action to RP1 and failed in melanoma.
Replimune's shares could be a promising option for shorting if the upcoming trial results are negative, as I believe is very likely. In this scenario, Replimune's stock could potentially fall by as much as 50%. However, shorting comes with significant risks, such as unlimited losses and short squeeze risk. Additionally, shorting Replimune's stock could be costly in terms of borrowing shares. A more risk-averse approach is purchasing put options, which allows investors to limit their risk to the premium paid for the option. Investors must conduct thorough research and weigh the potential outcomes before deciding to short a stock or purchase put options. It should be highlighted that Replimune's stock value could increase if there is encouraging news regarding RP1, as well as their other clinical candidates like R2 and R3, or if regulatory rulings are favorable.
https://fbs.com/?ppk=forexplatform&lang=en

Source link