Meta Verified's Expansion Will Likely Pave The Way For Additional Cash Flows (NASDAQ:META)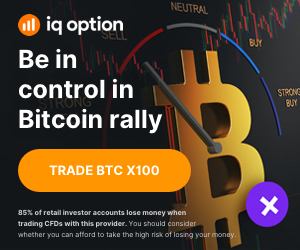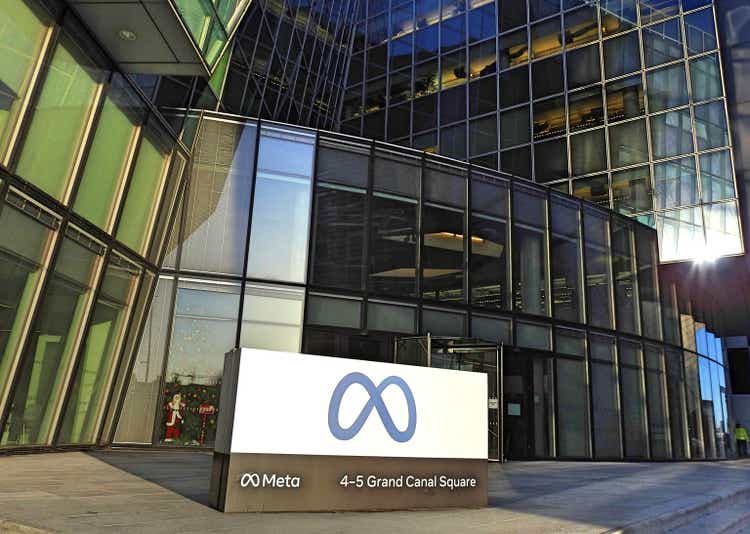 Last month, Facebook parent Meta Platforms (NASDAQ:META) announced the rollout of its first-ever premium subscription, dubbed Meta Verified, with the aim of catering to content creators and generating for itself significant additional revenue. Initially, this move was met with a mixture of skepticism and optimism, depending on whom you ask. But in a recent development, the company has decided to begin rolling out the program in additional markets, particularly the US. At this point in time, it's unclear just how much of an impact this new offering will have. But more likely than not, it will go on to generate billions of dollars per year in additional sales, with significant profit margins attached to it. Those who don't follow the operations of Meta Platforms closely may view this as a money grab. I can understand why they would. But when you dig deep down, you find that this is part of a cohesive strategy centered around empowering content creators and expanding into the metaverse that the company has so far struggled to make real progress in.
Putting Meta Verified in context
From all the research that I have done into Meta Platforms, the impression I get is that the company did not initially plan to launch something like Meta Verified so soon. It is true that the company has experimented with premium subscriptions over the past few years. But only after other social platforms began rolling them out did the business finally make a major move of its own. Examples here would be Twitter with its Twitter Blue offering and Snapchat with its Snapchat+ offering.
Seeing the writing that was on the wall, the company likely felt compelled to jump now rather than roll out the platform when it has more to offer. This is not to say that the service doesn't have anything. When it was initially launched in Australia and New Zealand, the service provided customers with a verified badge that, backed by a government-issued ID, made sure that you are who you said you are. It also provided account protection monitoring and safety features. Exclusive features like special stickers for Facebook and Instagram Stories, as well as Facebook Reels, were also launched. And users are also entitled to direct account support from a real person if and when needed.
To the average Facebook user, many of these features aren't all that important. Many users, for instance, would not even feel comfortable with Facebook having a copy of their government ID. And the stakes on Facebook are so small that needing to verify that the person that you just accepted a friend request from is actually your aunt because she has a special badge next to her name is not all that significant. Rather, this kind of service is geared toward content creators. Although management has even said as much, the first real sign that this is the case came from one of the features provided as part of the subscription. This is the 100 Stars that each Meta Verified user is entitled to every month. For those who don't know, Stars can be donated to content creators and can be cashed in at a value of $0.01 apiece.
When you come to realize that the goal here is really a play on content creators, it starts to make a great deal of sense. Recognizing the success that this has brought other platforms, Meta Platforms has for years been building up what it today calls Meta for Creators. This consists of a wide variety of tools and other features that have the potential to increase the reach and monetization capabilities of content creators across the spectrum. One example of this is Creator Studio, which empowers creators to manage their videos across both Facebook and Instagram from a single place. This helps to streamline publishing, and it comes with performance tracking capabilities. The Meta Business Suite helps users to publish, schedule, and manage content on both Facebook and Instagram. This includes crossposting functionality for the two separate platforms. Reels is another tool for users. With it, content creators can make immersive videos for their fans and use tools such as augmented reality effects, music, audio, text overlays, and more to improve it before distributing it to fans. The company also provides the ability to more effectively monetize their content through their Bonuses program. Meta Spark, meanwhile, allows creators and businesses to build augmented reality experiences. The list of examples goes on.
The management team at Meta Platforms has not done all of this just on a whim. They have been building up to this for some time now. For instance, back in 2020, the company announced the launch of We The Culture, a program aimed at empowering black content creators. This was part of a $200 million investment at the time, with the promise of additional funding to come. A similar program, called Dale Tu, is focused on promoting Latinx and Hispanic content creators and media organizations. Management also made clear, in their latest annual report, that their investments in Reality Labs, which is focused on the metaverse operations of the business, are for the purpose of unlocking 'monetization opportunities for businesses, developers, and creators, including around advertising, hardware, and digital goods'.
Of course, investors would be wise to ask exactly how big this opportunity is. This is especially true when you consider how pricey Meta Verified actually is. For desktop, it comes at $11.99 per month. For mobile, that price climbs to $14.99 per month. To put this in perspective, Twitter Blue costs only $8 per month, or $84 if you pay annually. And Snapchat+ comes out at a price of only $3.99 per month or $39.99 per year. With 237.8 million daily active users, Twitter has only gotten around 300,000 people to pay for its subscription. The far less expensive Snapchat+ has garnered 2.5 million subscribers from its 375 million daily active users.
One company that thinks it has the answer is Bank of America (BAC). Just recently, the bank estimated that Meta Platforms could bring in as many as 12 million paying subscribers by the end of this year or by early 2024. Exactly how much revenue this generates is anybody's guess. After all, we don't know how many will be desktop subscribers, and how many will be mobile subscribers. More likely than not, the majority who are willing to pay anything at all will pay extra for mobile. I say this because about 82% of users on Facebook alone access it only through mobile devices. The thought of somebody who uses only mobile sitting at their computer for only this activity when it comes to Facebook doesn't make a lot of sense. At 12 million subscribers, we would be looking at revenue of between $1.73 billion and $2.16 billion per year. But with very little in the way of additional costs, the real story is that much of this capital should flow to Meta Platforms' bottom line. It is worth mentioning that the company will likely get to double dip with many of its creators. This is because it charges you for both Facebook and Instagram if you have content on both platforms and want the features of the subscription applied to both. This will prove to be frustrating for many users, but will certainly be a benefit to the company itself.
If the platform truly is a hit with content creators, it is possible that additional upside could be seen. After all, with 2.96 billion daily active users, 2 billion of which are on Facebook alone, Meta Platforms is truly the largest collection of social networks on the planet. But at the end of the day, it's not the number of users on the platform that will determine how many ultimately subscribe to it. Instead, it will be the size of the global influencer market. According to one source, there are around 207 million content creators in the world. But most of these are unlikely to pay a premium subscription for verification and other features. For instance, 23 million of these subscribers have fewer than 1,000 followers, with another 139 million having between 1,000 and 10,000. Only four million content creators have 100,000 or more followers, with about half of those having one million or more.
A lot of our focus should be on earnings. About 10% of influencers earn $100,000 per year or more. Frankly, this number is a lot higher than what I anticipated. Another 11% make between $50,000 and $100,000 per year. Near the low end of this scale, you're not exactly flush with cash. And with high living costs in some parts of the world, making less than $100,000 per year can still be problematic. But in all likelihood, it's in this range that we will find many of the individuals who would be likely to benefit from this program. That gives us a total number of about 21% of all content creators. That, in turn, translates to roughly 43.5 million. Even if Meta Platforms ends up getting around 20 million subscribers, you would be looking at annual revenue of between $2.88 billion and $3.60 billion, much of which would be profit that would go to the firm's bottom line.
Takeaway
With Meta Verified being introduced to the US, it will be fascinating to see how things pan out. Until management provides an update, we won't have any idea how successful the program actually is. Bank of America clearly is optimistic about it. As for me, a lot of it depends on how many content creators find the particular services offered to be of value. But I do think that it's important to keep in mind that it's unlikely this will be the end of innovation for the offering. The content creator space is significant in size and growing. For years, the management team of the company has worked hard on building up a portfolio of features and tools aimed at promoting them. And absent a major strategic shift away from both this and the metaverse, I think that additional investments aimed at growing and improving this side of the business will be just around the corner.
https://fbs.com/?ppk=forexplatform&lang=en

Source link