MediWound Ltd. (MDWD) Q1 2023 Earnings Call Transcript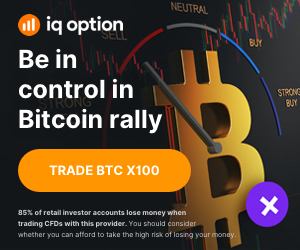 MediWound Ltd. (NASDAQ:MDWD) Q1 2023 Earnings Conference Call May 30, 2023 8:30 AM ET
Company Participants
Monique Kosse – LifeSci Advisors, IR
Ofer Gonen – Chief Executive Officer
Hani Luxenburg – Chief Financial Officer
Barry Wolfenson – Executive Vice President of Strategy & Corporate Development
Conference Call Participants
Josh Jennings – TD Cowen
Francois Brisebois – Oppenheimer
Michael Okunewitch – Maxim Group
Swayampakula Ramakanth – H.C. Wainwright
Operator
Good day everyone and welcome to MediWound's First Quarter 2023 Earnings Call. Today's conference is being recorded. At this time, I would like to turn the floor over to Monique Kosse of LifeSci Advisors. Ma'am, please go ahead.
Monique Kosse
Thank you, Operator, and welcome, everyone. Earlier today, MediWound issued a press release announcing financial results for the first quarter ended March 31, 2023. You may access that release on the company's website under the Investors tab.
With us today are Ofer Gonen, Chief Executive Officer of MediWound; Hani Luxenburg, Chief Financial Officer; and Barry Wolfenson, Executive Vice President of Strategy & Corporate Development. Following our prepared remarks, we will open the call for Q&A.
Before we begin, I would like to remind everyone that statements made during this call, including the Q&A session, relating to MediWound's expected future performance, future business prospects or future events or plans are forward-looking statements as defined under the Private Securities Litigation Reform Act of 1995.
Although the company believes that the expectations reflected in such forward-looking statements are based on reasonable assumptions, actual outcomes and results are subject to risks and uncertainties and could differ materially from those forecast due to the impact of many factors beyond the control of MediWound.
The company assumes no obligation to update or supplement any forward-looking statements, whether as a result of new information, future events or otherwise. Participants are directed to cautionary notes set forth in today's press release, as well as the Risk Factors set forth in MediWound's annual report filed with the SEC for factors that could cause actual results to differ materially from those anticipated in the forward-looking statements. The conference call is the property of MediWound and any recording or rebroadcast is expressly prohibited without the written consent of MediWound.
Now, I'd like to turn the call over to Ofer Gonen, Chief Executive Officer of MediWound. Ofer?
Ofer Gonen
Thank you, Monique, and good morning, everyone. It's my pleasure to welcome all of you to our first quarter earnings conference call. I'm eager to share the substantial progress we have made this quarter. We are poised to launch NexoBrid in the U.S market and initiate our pivotal Phase III EscharEx study. This significant milestone highlight the strong momentum we are experiencing and set the foundation for a promising future.
Allow me to introduce my newest colleagues who are joining me today. Ms. Hani Luxenburg, was recently assumed the role of Chief Financial Officer; and Mr. Barry Wolfenson, our Executive Vice President of Strategy & Corporate Development. We are fortunate to have their expertise and leadership as we continue to advance our company forward.
Hani officially became part of our team in the beginning of this month, ensuring seamless transition in our financial leadership. Barry, who joined us in March has been diligently working on the expansion of our U.S operations. I will now briefly hand over the call to both Hani and Barry allowing them to personally introduce themselves. Hani, over to you.
Hani Luxenburg
Thank you, Ofer, and good morning, everyone. I am thrilled to be part of this call today and even more so to be a member of MediWound team. Prior to joining MediWound, I was the Chief Financial Officer at BIRD Aerosystems, a high-tech company generating over $100 million in annual revenue. I bring with me over 20 years of financial and accounting expertise, even held senior position at AstraZeneca, Alvarion Technologies, and Ernst & Young. I'm excited about the opportunity to contribute to MediWound's growth.
Now I will pass the call to Barry.
Barry Wolfenson
Thank you, Hani. As Ofer mentioned earlier, I joined MediWound this past March in the role of Executive Vice President of Strategy & Corporate Development with a focus on crafting MediWound's global strategic plan, spearheading our business development initiatives and preparing for the commercialization of EscharEx. With over two decades of experience in the health care and wound care markets, I was instrumental in scaling a small publicly traded company Derma Sciences prior to its acquisition by Integra Life Sciences. Prior to that, I held roles at Bristol Myers Squibb and Accenture.
Before joining MediWound, I saw a company with many opportunities in front of it, and I was very optimistic about its future. Now, as a part of MediWound's team with a more comprehensive understanding of the company's core technology and R&D infrastructure, I'm even more confident of and excited about the opportunities ahead for the company.
Our products like NexoBrid and EscharEx truly stand apart and are completely differentiated in the market due to their unique capabilities and rapid results. Both products have the potential to revolutionize the standard of care in their respective indications, benefiting patients, health care systems, and of course, our investors. In particular, there is undeniable substantial interest surrounding EscharEx. And I'm confident that upon approval, it will become a major drug in the market. I'm truly thrilled to be part of this exciting journey.
Now I'd like to return the call back to Ofer.
Ofer Gonen
Thank you, Barry. As I approached my first anniversary as CEO of MediWound, I look back with a sense of pride as our substantial accomplishment and significant progress. We have achieved FDA approval of NexoBrid, completed a positive Phase II study with EscharEx in VLU patients and raised a considerable amount of capital. Now, we're ready to launch NexoBrid in the United States in collaboration with Vericel, while simultaneously gearing up to initiate the Phase III study of EscharEx. Our robust financial position has been a driving force behind our success, drawing the attention of top tier shareholders and institutional investors who align with and support our strategic vision.
Now I'd like to discuss our progress across each of the programs providing a more comprehensive update, starting with EscharEx, our innovative and [indiscernible] solution developed for the debridement of chronic wounds. EscharEx is our primary focus. Today, we were pleased to announce the upcoming global Phase III clinical study. This pivotal study is set to begin in the fourth quarter of 2023. It will evaluate the safety and efficacy of EscharEx in treating venous leg ulcers. We have invested significant effort in developing a comprehensive protocol that guarantees the integration of all EscharEx's advantages while maintaining a high probability of success.
Our trial design incorporates a multicenter, prospective, randomized and placebo-controlled approach. It will thoroughly assess the potential benefits of EscharEx. We plan to enroll a total of 244 patients into this trial. They will be randomly assigned into a one-to-one ratio to either EscharEx or placebo. Treatment will involve a daily visit period for up to 14 days during which EscharEx or the placebo will be applied for a maximum of 8 application lasting 24 hours each. Following this period, or upon achievement of completed treatment, all the patients will receive standard of care for up to 10 weeks or until they have achieved complete wound closure. Patients who achieved wound closure will be followed for an additional 12 weeks to assess wound recurrence.
This strong data from our Phase II studies gives us confidence as we head into this Phase III study. As you may recall, the Phase II study results demonstrated significant advantages of EscharEx over the gel vehicle. 63% of the patients treated with EscharEx achieved complete debridement compared to only 30% in gel vehicle arm. The P value was very significant, it was 0.004. Furthermore, EscharEx showed significantly shorter time to wound bed preparation for closure of only 11 days compared to 85 days for the gel vehicle. He was well, the P value was 0.002.
We are determined to maximize the value of these two significant findings and integrate both of them into our Phase III study. By promptly transitioning to active closure, once wound bed preparation is accomplished, we can fully take advantage of the 11-day treatment duration of EscharEx compared to the 85 days with the gel vehicle. Furthermore, this approach positions EscharEx not only as a powerful debridement drug, but also as the optimal treatment for wound bed preparation. This distinction will grant EscharEx a notable medical and commercial advantage over all the existing products in the market. In line of this approach, we have carefully selected two co-primary endpoints for our study. The incidence of complete debridement at the end of the treatment and the time required for wound closure. Both endpoints are attainable within a manageable patient population.
Based on a comprehensive analysis that we did for the Phase II data, we have determined that enrolling a target of 244 patients will provide us with 90% statistical power to achieve significant results for these co-primary endpoints. To provide more insight into the commercial opportunity of EscharEx, I would like to invite Barry again to elaborate further. Barry, the floor is yours.
Barry Wolfenson
Thank you, Ofer. Having this alignment with the FDA which clears our path to the start of the Phase III study in Q4 of this year, it's very exciting as it brings us one step closer to the potential of marketing approval and commercialization. At the recent SAWC meeting, both the symposium focused on EscharEx as well as our meetings with potential investigators validated what we already believe to be true. One, that there is going to be no shortage of qualified investigators interested in participating in this trial. Two, that clinicians would love a commercially available enzymatic debridement option that consistently results in complete debridement within less than 2 weeks.
It is of utmost importance to highlight that the integration of complete debridement and early wound closure endpoints, along with the demonstrated qualities from our previous Phase II studies, including effectiveness against both planktonic bacteria and biofilm positions EscharEx in a league of its own. This meaningful combination of benefits sets EscharEx apart as a truly unique solution, and establishes it as the epitome of a wound bed preparation drug, which could be thought of as the holy grail in this particular field.
The current available legacy drug, which has been in the market for decades has annual sales in the United States estimated to be above $300 million. Beyond that, when shown a profile of an enzymatic debridement drug that can achieve complete debridement in the amount of time achieved by EscharEx, wound care clinicians indicated they would likely expand their usage of enzymatic debridement at the expense of other modalities. In fact, our market research indicates that once approved, EscharEx can expand market share from 29% to 55% of chronic wounds that required debridement well beyond the amount captured by the current drug in the market. This is in an addressable market of $2 billion. So you can see why EscharEx is MediWound's primary focus.
With that, I will turn it back to Ofer. Ofer?
Ofer Gonen
Thank you, Barry. We're excited to move this program forward. We believe our upcoming Phase III trial design leverages the impressive efficacy and safety outcomes observed in the previous Phase II studies with a plan enrollment of only 244 patients for the Phase III study, we anticipate completing the recruitment within approximately 24 months. The similarity between the upcoming study in our Phase II trials, along with the fact that EscharEx shares the same active pharmaceutical ingredient and targets a comparable indication as NexoBrid, significantly bolster our confidence in mitigating potential risks.
We intend for the study to be global. Therefore, as part of our development strategy, we have submitted a request to the EMA for scientific advice on our Phase III protocol, and we anticipate EMA's feedback by mid-year. We will finalize the protocol according to the feedback received.
Moving to NexoBrid. We were proud to gain FDA approval for NexoBrid in December 2022. We have strong confidence in NexoBrid potential to redefine the standard of care for burn patients, not just in the United States, but globally. As we gear up with the upcoming launch, our commercial partner Vericel has already become preparing their sales teams conducting medical training in hosting educational sessions. Vericel reported that their commercial launch activities remain on track, and interest from burn surges and health care providers remain very high.
We expect commercial product availability in the United States early in the third quarter of 2023. We anticipate NexoBrid revenue to grow in 2023 and beyond, driven by factors such as new launches, United States and Japan, escalating global demand and the pediatric label expansion in Europe. To meet this increasing demand, we are strengthening our manufacturing capabilities by integrating an additional manufacturing line and enlarging our existing facility. We are committed to staying on track with this expansion, aiming for full scale operation by the end of next year.
In the meantime, we are concentrating our manufacturing efforts in key markets, the United States, certain countries in Europe, Japan and India. We recently announced that we secured an additional $10 million in funding from BARDA. This supplemental funding will enhance several key areas in our operations. First, it will facilitate a $3 million replenishment of expired product. Second, it will support the submission of supplemental BLA for the pediatric indication of NexoBrid. And finally, it will enable treatment of up to 250 patients in the ongoing expanded access treatment protocol. The inflow of these funds' underscores BARDA's confidence and support for MediWound.
We are also delighted to be in partnership with the U.S Department of Defense to develop NexoBrid as a non-surgical solution for treating burns in field conditions. We have recently received additional funding, enabling us to maintain steady progress in line with our projected development schedule. Lastly, I would like to update you on MW005, our product in development for the treatment of basal cell carcinoma. In our Phase I/II study, MW005 demonstrated positive results with patients achieving complete clinical and histological clearance of their target lesions. The product was also found to be safe and well tolerated. We have recently concluded the enrollment of additional patients following the optimization of the treatment application. We anticipate obtaining final results in the third quarter of 2023.
In summary, we are well-positioned for successful 2023. We are preparing to initiate the Phase III study with EscharEx, while simultaneously preparing for NexoBrid's U.S launch. We have already begun upgrading our manufacturing facility to meet the increased demand, and we anticipate further news on MW005 this year. Our solid financial position with over $57 million in cash supports all these strategic endeavors.
With that said, I will now hand it over to Hani, for a brief review of our financials. Hani?
Hani Luxenburg
Thank you, Ofer. In February 2023, the company received the milestone payment of $7.5 million from our partner Vericel. This payment was the FDA approval of NexoBrid in December 2022. Additionally, in February 2023, the company successfully completed a public offering generating gross proceeds of $27.5 million.
Moving to the income statement. Total revenues for the first quarter was $3.8 million, compared to $4.4 million for the same quarter last year, representing a decrease of 14%. This decrease was a result of lower development services revenues, which amounted to $2.6 million in Q1 2023 compared to $3.1 million in the same quarter last year. The decline is directly linked to the NexoBrid approval in December 2022.
Product revenue, however, increased by 5% this quarter to $1.2 million, compared to $1.1 million last year. This increase is due to NexoBrid's growth in Europe and the company's successful entry into the [indiscernible] market. Gross profit for the quarter was $0.8 million or 22% of the total revenues compared to a gross profit of $1.5 million or 33% for the same period last year. The decrease in gross profit was mainly due to the change in revenue mix and non-recurring production costs.
Total operating expenses for the first quarter were $5.2 million versus $4.7 million in the same period last year. The increase in expenses was mainly due to the addition of [indiscernible] to support future growth along with an increase in share-based compensation. Our operating loss for the quarter was $4.4 million compared to a loss of $3.3 million in the same period last year. The net loss for the quarter amounted to $3.7 million or $0.44 per share, compared to a net loss of $3.6 million or $0.87 per share in the same period last year. Adjusted EBITDA for the quarter was a loss of $3.4 million compared to loss of $2.6 million in the same period last year.
Balance sheet highlights. As of March 31, 2023, MediWound had $67.4 million in cash and short-term investment, compared with $34.1 million reported as of December 31, 2022. The cash balance at the end of the quarter includes a net amount of $25.1 million from our public offering in February. During the first quarter of 2023, MediWound use $1.8 million to fund its operating activity and capital expenditures. Based on the current operating plan, MediWound believe that the existing cash and cash equivalent will be sufficient to fund our expected operations through profitability.
With that, I've concluded the financial overview and will now turn the call back to Ofer. Ofer?
Ofer Gonen
Thank you, Hani. We take great pride in our execution and the momentum we are building for the successful 2023. Here are the key catalysts I would like to highlight. Initiating our Phase III trial for EscharEx, targeting a highly profitable $1 billion market. With a manageable site and limited competition, we have confidence in swift patient enrollment. Our trial design maximizes the demonstration of EscharEx's efficacy and safety, positioning us for future commercial success.
Additionally, we anticipate meaningful revenue growth from NexoBrid, driven by our strategic commercial rollout in key markets such as the United States, EU, Japan and India, coupled with the expansion of its label. Expanding manufacturing capacity to meet the rising global demand for NexoBrid with full scale capabilities expected by the end of next year. Another exciting development to look forward to is the release of additional data from our MW005 study in BCC later this year. Lastly, and perhaps most importantly, we have a talented and dedicated team fully equipped with the necessary resources to execute our strategic plan.
With these points covered, we now open the call for any questions you might have. Operator?
Question-and-Answer Session
Operator
[Operator Instructions] Our first question today comes from Josh Jennings from TD Cowen. Please go ahead with your question.
Josh Jennings
Hi. Good morning, Ofer, Hani and Barry. Thanks for the download and congratulations on the progress with the FDA. I wanted to just ask about the Phase III clinical trial design and [indiscernible] a big win in terms of the many parameters of design, but especially just the control group being gel vehicle/placebo, wanted to just ask one follow-up. On that setup, seems very favorable in terms of how you're looking at the ultimate commercial era and having data against gel vehicle versus the incumbent [indiscernible] you had some — you have some data from the Phase II against using [indiscernible] as one of the control group arms. Should we be thinking that these data [indiscernible] comparison will just be so favorable for EscharEx that there won't be any questions in the clinical community or what do you think we'll see some more data evolving side by side in single [indiscernible] trials or what have you.
Ofer Gonen
Hi, Josh. Thank you for the question. Maybe I will start answering and then Barry will step in. So yes, indeed we are very happy to have a two arm study just EscharEx versus gel vehicle. But I want to remind you that the gel vehicle is considered the kind of standard of care in treatments of chronic wounds. It's a hydrogel. So we saw in the clinical trial that we did phase — the three Phase II clinical studies that we did that the gel vehicle is not that different from the standard of care. We believe that if we show what we are aiming in those endpoints in the study, and showing that in a week or less than 2 weeks, we're able to debride the wounds. And not only that, also, to prepare it to make it wound bed preparation for closure, we don't see any scenario that we will have another threat in the market. And it can't be even compared to the current legacy drugs. But, Barry, maybe you step in with additional input.
Barry Wolfenson
Thanks, Ofer, and thanks for the question, Josh. I guess one of the things that I would say is that we couldn't blind [indiscernible] the current drug in the market in our study. And so that's why the FDA is enthusiastic about using gel as the control. I agree with what Ofer said with regard to this 2 week complete debridement is going to be a notable difference. And it's — that's achieved so consistently that in market, I feel that we'll be in very, very good shape. I would say that I would anticipate additional head-to-head comparative data against the current drug over time, though, just to strengthen our point once we get into market.
Josh Jennings
That's excellent. Thanks for that. Also wanted to just ask about the discussions with the FDA in ultimate clinical development program for EscharEx. Is this Phase III trial combined with the Phase II data [indiscernible] that is going to be a clinical package that is worthy of submission and ultimately approval?
Ofer Gonen
So it's an interesting question. As you can imagine we are discussing the clinical development plan with the FDA. FDA guided us to conduct additional two small studies, a PK study, and patient experience study, because eventually we want to EscharEx to be used at home. These are usually very small studies. We plan to do these studies in parallel to the Phase III study.
Josh Jennings
Thanks for that. And last question is just on NexoBrid capacity built out [indiscernible] being an analyst and having [indiscernible] seems like a straight line, but just wanted to better understand the risks to the capacity build out or if they're already major risks or do you feel like this is just a straight line path to increase that expansion as you plan down through the end of 2024? Thanks for taking all the questions.
Ofer Gonen
So, thank you, Josh. So, as we communicated, there is a spike of demand and our current sales are limited, by our production capacity. I also want to point out that this year, in addition to meeting the demand of our current product, we also need to manufacture EscharEx for clinical phase III study. So we have initiated the scale up of our facility. And you know, this was actually the key driver of us raising capital in September 2022. It's a sterile GMP facility, so it will take us 24 months. We started already. So, we are planning to finish the scalar [ph] process by the end of 2024. And until then, we need to prioritize customers, which means USA, EU 5, Japan and India have the top priority. So yes, we cannot sell NexoBrid as much as we want. We have a limitation of capacity until the end of 2024.
Josh Jennings
Thanks again.
Ofer Gonen
Thank you.
Operator
Our next question comes from Francois Brisebois from Oppenheimer. Please go ahead with your question.
Francois Brisebois
Hi, thanks for the question. So in terms of the completion of enrollment, 24 months, is what you discussed for EscharEx. Can you just with the design, can you just help us gauge how much longer it would take to get to data?
Ofer Gonen
Yes. So, hi, Fran. Thank you for the question. Since we have 12 weeks of follow-up after the last patient, and then — sorry, 10 weeks of follow-up after the last patient. And then if the wound is closed, we need additional 12 weeks. I think a good assumption will be that another 6 months will be required until we have the final result.
Francois Brisebois
Okay, great. In terms of the co-primary endpoints, would you consider this successful if it only hit one or just from what you can share with interactions with the FDA? Does this need to hit on both? Or is it one or the other?
Ofer Gonen
So as we discussed in the past, our top priority is to get approval of EscharEx, and this was — when we discussed it with the FDA, we didn't want to get the maximum, we just wanted to get approved. The FDA guidance was the primary endpoint of the study will include the debridement, but also the clinical benefit that is derived from the debridement activity. And when we look at the data, it was very clear that we will hit the — both endpoints. You'll see — you can see from the numbers of the Phase III trial we need only 244 patients in order to get 90% probability. We don't think that we will need to be in a situation in which we need to negotiate with the FDA by hitting one endpoint. The numbers are very clear. The wound is ready for closure after 11 days, while with gel vehicle its 85 days, and the study is only 40 days — 84 days long. So we don't think that we will be in a situation that it will be an issue. Our intention is to meet those two endpoints.
Francois Brisebois
Okay, great. And just to be clear, obviously, the gel vehicle is the comparator arm one-to-one here. But other than that, how — what are the differences just to compare and contrast with the latest Phase II?
Ofer Gonen
The — I think that the only main difference is that the — two main differences is that we don't have another arm of standard of care. So this is something which will make our lives easier, especially blinding wise. The second thing I think is just 2 weeks shorter, because we have all kinds of reasons to do that. Other than that, the trial is a little — it's quite similar. We also — we wanted to leverage for the findings that our wound is preserved for closure, so we will support the physicians and give them the CPTs in order to transition to an active closure once the wound is totally prepared. But again, it's just nuances. The physicians will treat the patients as much — as the best they can.
Francois Brisebois
Okay, great. And just lastly, you talked about assumptions of cash getting to profitability. I was just wondering, in terms of the manufacturing obstacle at the moment to just get up to scale to be able to supply the demand of NexoBrid, what kind of bump would that? Because obviously the profitability, there'd be an impact here from NexoBrid in terms of the top line. So I'm just wondering, everything works out. And let's say tomorrow you were ready in terms of scale up to supply everyone, what kind of bump up are we — should we be expecting from the NexoBrid line?
Ofer Gonen
So what we are communicating is that the cost of NexoBrid — of MediWound is between $10 million to $12 million to scale up the manufacturing facility and the clinical trial cost is around $25 million. Other than that, the operation of MediWound is profitable. So I cannot tell you now exactly and we don't give guidance of what will be the b exact [indiscernible] in 2025. We really dependent also on this as execution in the United States. But our — what we have in our long range planning is that NexoBrid will generate a few tens of millions of dollars in 2025 and 2026.
Francois Brisebois
Thank you.
Operator
And our next question comes from Michael Okunewitch from Maxim Group. Please go ahead with your question.
Michael Okunewitch
Hi, there. Thank you for taking the questions. So I'd like to just follow-up real quick on the discussion of the assumptions going into the guidance of funding through profitability. Is that assumption purely based on completing the expenses for scalp [ph] manufacturing Phase III, or is EscharEx approval and launch factored into that assumption that they will reach profitability on current [indiscernible]?
Ofer Gonen
Hi, Michael. It's a great question. The assumption is the only thing that we care about meeting this assumption is that the clinical trial costs will be $25 million or $30 million, or something like that. Because since then, NexoBrid will be very profitable. And it can — even if it becomes a $40 million cost of the trial, we will be in a good shape. EscharEx income we plan only in 2026. So it doesn't really impact this. We don't need $100 million in revenues of EscharEx in order to meet this guidance of being profitable in 2026.
Michael Okunewitch
All right. Thank you very much for that. And then so I'd also like to talk a little bit about just the enzymatic debridement market. You did identify that there's the leader in that market is generating around $300 million. Could you talk a bit about how concentrated the enzymatic segment of that market is? I'm trying to get an idea of how much what market share is held by this competitor?
Ofer Gonen
Barry, can you step in and address that?
Barry Wolfenson
Absolutely. Thanks for the question, Michael. That — that's one of the reasons why we're very, very excited, and we want for our investors to be excited about this opportunity is that it's a monopoly. There's only one drug that's in the market, that's — that has that $300 million plus. And there is some history that in the market, that again, leads us to the conclusion that an enzymatic debridement drug like EscharEx, that can consistently achieve complete debridement in under 2 weeks is going to be favored by the market.
Michael Okunewitch
All right. Thank you very much. And then just one more for me on the Phase III design. So I just like to get the Phase III, right, what happened after the initial 12 day protocol patients don't achieve complete debridement. And then also given that the hydrogel vehicle bears some similarities to standard of care in this setting, could just be thought of as something of an active comparative trial rather than placebo?
Ofer Gonen
This is an interesting question. First of all, FDA doesn't require another active drug. This is the requirement drug versus placebo. And you can understand why we are happy from that. As for the — as for not reaching a debridement, we saw in our trial very consistent in our three Phase II trials, very consistently around two thirds of the wounds are being debrided. The ones they don't, they don't — we don't need to get 100%. So we will get — if we replicate the data that we did in our previous three Phase II studies, we are in a very, very good shape.
Michael Okunewitch
All right. Thank you very much for taking my question and congrats on the progress this quarter.
Ofer Gonen
Thank you.
Operator
And our next question comes from Swayampakula Ramakanth from H.C. Wainwright. Please go ahead with your question.
Swayampakula Ramakanth
Thank you. This is R.K. from H.C. Wainwright. Good morning, Ofer. One, lot of my questions have been answered, but just want to understand a little bit more about the additional funding that you received from BARDA. So within that $10 million, you said there's a $3 million replenishment for NexoBrid. So is that — is there a time period by when you need to produce NexoBrid and deliver to BARDA? And would that $3 million you will receive only once you deliver the product, or is it already been awarded to you?
Ofer Gonen
Hi, R.K. As always, it's a very good question. So we have announced that $3 million NexoBrid replenishment of expired for the U.S emergencies. So when we announced it a couple of weeks ago. Indeed, we will get the money once we deliver NexoBrid. We believe that at least half of it will be delivered in 2024 due to the capacity limitations. Again, we need to give to the U.S government of course, but we have additional clients. It is something that I think it will be a good assumption to divide it by to half this year and half next year.
Swayampakula Ramakanth
Very good. And then in terms of your — the next trial, the [indiscernible] trial, do you have any updates for us? And also, would we see any data from that before Vericel gets to launch the product?
Ofer Gonen
You're speaking about the [indiscernible] study?
Swayampakula Ramakanth
Yes.
Ofer Gonen
Okay. So this is a 250 patient's study. 220 [indiscernible]. We — as we are communicating from time to time, we see that the results from this study are very similar to the results that we have in our two — three Phase III studies of NexoBrid. At a certain point in time, Vericel will decide when the data will be announced. But what I can tell you now, don't expect any surprises. It's very consistent with the Phase III trial that NexoBrid already — that the trials of NexoBrid in the past.
Swayampakula Ramakanth
Thank you.
Ofer Gonen
Thank you.
Operator
Ladies and gentlemen, at this time I'm showing no additional questions in the question queue. I'd like to turn the floor back over to the management team for any closing remarks.
Ofer Gonen
Okay. So thank you everyone for joining us today. We look forward to updating you again on our next call.
Operator
Ladies and gentlemen, that does conclude today's conference call and presentation. We thank you for joining. You may now disconnect your lines.
https://fbs.com/?ppk=forexplatform&lang=en

Source link