Low Public Construction Spending To Weigh On Productivity, Increase Inflationary Pressures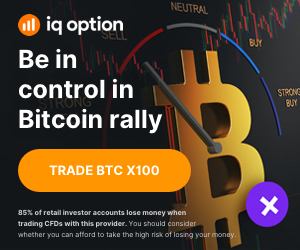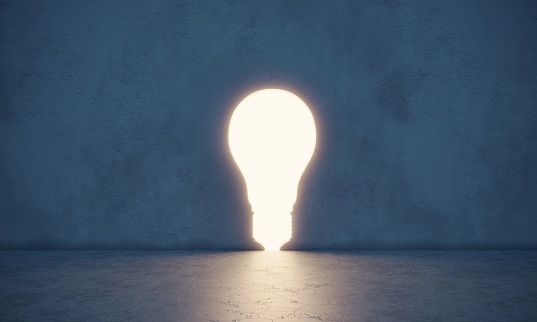 I'd argue that greatest economic achievement coming out of the 2010's was the mass production of the LED light bulb. A few years ago, I got through half of the book, "Moby Dick." I ended up cheating and just watching the 1956 movie to finish the story. The book introduced me to the world of whaling. It made me reflect on the efforts, so many times deadly, to acquire whale oil that would mainly be used to light homes as burning agents in lamps.
The utility of light at night is substantial as it can be the difference between total darkness and just enough light to do something productive. Hence, the utility of the whale oil was worth the effort to acquire it.
When petroleum oil was first discovered, its first use was to be used as an agent for burning in lamps to light up homes too. Great fortunes were made from these agents, whale oil and kerosene, derived from petroleum oil.
Then came electricity and the incandescent light bulb. A 60-Watt light bulb would provide a light output of about 800 lumens. A candle light is said to give off about 12 lumens of light for perspective.
The LED light bulb today that can also provide 800 lumens uses just 9-Watts of electricity per hour.
If you ran your electric heater that uses 1500-Watts for 1 hour, with the same amount of electricity, you could have about 167 of those 60-Watt equivalent LED light bulbs running with the same amount of energy.
The premise of making a good investment is that the utility to come from it will result in a lower cost per use, assuming same utility or value in quality or the same cost per use but having a higher utility or value in quality.
If you can get both lower cost per use and a higher quality, that's a great investment to make.
That's the basis of infrastructure investment. Everything depreciates and needs to be replaced. The goal should always be to replace what was depreciated with a better more economic asset.
Every time my 60-Watt light bulbs burnt out, I replaced them with LED light bulbs and now my house has nothing but LED light bulbs that have reduced my energy cost without sacrificing my family's lighting needs.
Every LED light bulb was effectively infrastructure investment and a good one at that.
US Public Construction Spending
Every road, every bridge, every train track, every dam, all the public school buildings and hospitals along with all their water pipes and heating and cooling equipment, public water and sewage treatment plants, they are all depreciating every day and will one day need to be replaced. Oh yes, and every light bulb too!
The goal is to replace all these assets with assets that will reduce the cost per use and or improve the quality of its utility. We want cleaner water, faster trains, more functional and reliable roads and bridges, cleaner and safer hospitals, and school buildings. We also want light bulbs that provide the same light and use 80% less energy.
Every day, these assets are being replaced to one degree or another.

In the chart above, the red line is the amount of money spent on total public construction expenditures per year. As of December of 2022, we spending about $383 billion per year on public construction projects.
The blue line represents the percent of public construction spending Vs. the total Federal expenditure to provide perspective.
This chart only goes back to 1993, one thing we can get from it is that public construction spending as a percent of total Federal expenditures peaked around 2001 at about 10.2% and had been in a decline since.
While there was a slight improvement from 2018 into 2020 from 6.7% to 7.6%, we declined to 4.4% in the first quarter of 2021.
As of the 4th quarter of 2022, we're at just 6.2% of Federal expenditures being allocated to infrastructure spending.
Bipartisan Infrastructure Law
In 2021, the Government passed an infrastructure act that allocated money to infrastructure projects.
From the White House website, it says this about this act:
"The legislation will help ease inflationary pressures and strengthen supply chains by making long overdue improvements for our nation's ports, airports, rail, and roads."
That should certainly be the goal. Execution of that though what's important. Looking at the current rate of expenditures on infrastructure, I'm reminded of the movie Jaws when he says "We're gonna need a bigger boat."
We're going to need a bigger budget if we're serious about having infrastructure play a major role in reducing inflation and improving living standards let alone grow the economy.
Conclusion
The lack of notable public construction projects that would have a meaningful impact on productivity like the Erie Canal or the Hoover Dam for example, is one thing. For there to be even less allocation of the Federal Budget toward infrastructure spending makes me think we'll be lucky to even maintain the current cost per use of our infrastructure and quality of it too.
The lack of serious public construction funding will act as an inflationary force for the near to intermediate future making dealing with inflation that much harder for households and businesses as well as policy makers trying to get inflation under control.
With that said, keep a bias that the inflation fight to keep real incomes strong will remain very challenging in the years ahead.
https://fbs.com/?ppk=forexplatform&lang=en

Source link