Is Compass Stock A Buy, Sell, Or Hold As Price Dips? (NYSE:COMP)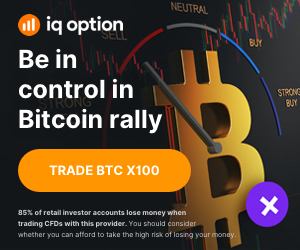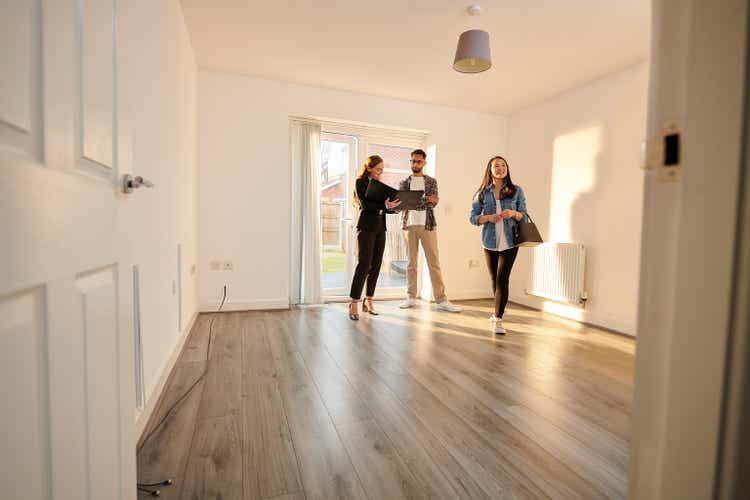 Elevator Pitch
I rate Compass, Inc.'s (NYSE:COMP) shares as a Hold. In its press releases, Compass calls itself a "technology-enabled brokerage" which "provides an end-to-end platform that empowers its residential real estate agents to deliver exceptional service."
COMP warrants a Hold rating after its price dip. Compass has recently announced plans to decrease its total number of employees by -10%, and this points to challenging times for COMP and the real estate industry in the near term. COMP's valuations look cheap, but the stock isn't a Buy as the market's consensus future revenue and EBITDA forecasts could be cut further. A Sell rating will be too harsh, as the company has the potential to gain more market share during a property market downturn assuming its rivals hold back on investments. This means that Compass is a Hold in my opinion.
Why Has Compass Stock Been Dropping?
Compass' stock price has been dropping in the past one month, with its shares down by -22.7%. During the same period, the S&P has fared much better with a marginal -0.6% decline.
COMP's Share Price Chart For The Last One Month
As per the chart above, Compass actually outperformed the S&P 500 in late-May and early-June 2022. But COMP's shares underperformed the broader market since the middle of this month.
The main reason for Compass' stock price underperformance on both an absolute and relative basis in the past month is that there are metrics pointing to a worse-than-expected outlook for the US residential real estate market and the company. I elaborate on this in greater detail in the next section.
COMP Stock Key Metrics
The key metrics that caught everyone's attention is the number of employees laid off by various players in the US property market in recent times.
Seeking Alpha News highlighted on June 14, 2022 that COMP planned to lay off "10% of its workforce" or 450 staff citing a Bloomberg article. Compass' peer, Redfin Corporation (NASDAQ:RDFN), is also reported to have asked 6% of its employees to leave. Separately, JPMorgan (JPM) "is reportedly laying off hundreds of employees in its home-lending unit", according to another recent June 22, 2022 Seeking Alpha News article.
On the same day after the Bloomberg article reporting the layoffs was published, Compass issued a 8-K filing, which confirmed that the numbers relating to the proposal to decrease the number of workers it has cited in the news article were correct. In the 8-K filing, Compass emphasized that the layoffs were "strategic actions" that were implemented as per its "broader transformation plans" to "drive cost efficiencies", "profitability and positive free cash flow."
But investors are clearly worried about COMP's near-term growth prospects for good reasons.
Firstly, other real estate players are also letting go of their staff as mentioned above, which is a reflection of an industry-wide slowdown.
Secondly, there appears to be a slight change in the company's tone, comparing its comments on recruitment at the Q1 2022 earnings call on May 12, 2022 and its June 14, 2022 8-K filing. At the first-quarter results briefing in May, COMP stressed that "we're not moderating our hiring outlook" and noted that the focus is "just much more profitable recruiting as in existing markets" where demand is still intact. In its recent 8-K filing, Compass noted that it expects "a reduction in US hiring and backfills resulting from attrition occurring" in 2022.
In the next section, I review Compass' current valuations in light of the stock's price weakness.
Is COMP Stock Undervalued Now?
In an earlier section, I highlighted COMP's -22.7% share price correction in the last month. In the past one year, Compass' shares have actually dropped by as much as -71.7%.
On a historical basis, Compass' consensus forward next twelve months' Enterprise Value-to-Revenue multiple has de-rated from its historical peak of 1.78 times as of April 30, 2021 to 0.24 times as of June 24, 2022 as per S&P Capital IQ.
In terms of peer comparison, COMP's closest peer is Anywhere Real Estate Inc. (HOUS), which is valued by the market at a consensus forward fiscal 2024 EV/EBITDA of 3.5 times. In contrast, Compass currently trades at a relatively lower 1.6 times forward FY 2024 EV/EBITDA.
On the surface, Compass seems to be undervalued now based on the headline valuation metrics. But Compass' low forward Enterprise Value-to-Revenue multiple could have priced in expectations of a moderation in its top line expansion in the near future. Separately, the difference in forward EV/EBITDA multiples for Compass and Anywhere Real Estate might be justified considering the current profitability of the two companies. HOUS is already profitable, while COMP is still loss-making with expectations of turning profitable by FY 2024.
In a nutshell, COMP's current valuations could be fair and justified, assuming that the company falls short of the market's expectations in terms of future revenue growth and the path to profitability. This is the subject of the subsequent section.
What Is Compass Stock's Future Outlook?
Consensus financial projections obtained from S&P Capital IQ suggest that Compass' revenue growth will moderate from +72.6% in FY 2021 to +20.6%, +19.3%, and +13.4% for FY 2022, FY 2023 and FY 2024, respectively. The Wall Street analysts also predict that COMP will become profitable in FY 2024.
At its first-quarter results briefing in May 2022, Compass guided that the company will achieve EBITDA breakeven for FY 2022, generate positive free cash flow in FY 2023 and deliver a 10% EBITDA margin for FY 2025. The company also outlined its expectations for a +18.5%-25.0% top line expansion for full-year FY 2022, which is in line with the current sell-side's consensus revenue growth forecast of +20.6%.
But COMP also acknowledged at the Q1 2022 investor call "the reality of the current market conditions and uncertain outlook." It added that "we believe we will have more insight into the direction of the market" as "2022 continues to unfold."
Recent layoffs by Compass and its peers in the industry in tandem with rising mortgage rates suggest that the outlook for the US housing market has worsened significantly and COMP's actual FY 2022-2024 financial numbers are likely to disappoint the market. If Compass' future financial forecasts are cut, COMP won't be as substantially undervalued as what the current valuation metrics imply.
On the flip side, Compass boasts significant market share gain potential in the long run. The company's national market share for the trailing twelve months up to March 30, 2022 was 5.8%, which was +1.5 percentage points higher than the 4.3% it achieved a year ago. COMP revealed at the Morgan Stanley (MS) Technology, Media, and Telecom Conference on March 9, 2022 that its market share was a "mere 1% five years ago." Compass has attributed the increase in its market share to the "growth in agent count and productivity" as per the chart below.
Compass' Number Of Agents And Gross Transaction Value In Past Quarters
The weakness in the US residential property market will be negative for Compass in the short term, but it will also create opportunities for COMP to accelerate its market share growth in the long term. Compass noted at its Q1 2022 investor briefing that "traditional brokerage firms" are very likely to "reduce the spend on third party tools that they would give to their agents", and that could help Compass to gain market share from its traditional brokerage competitors.
Is COMP Stock A Buy, Sell, or Hold?
COMP stock is a Hold. After reviewing Compass' valuations, the overly optimistic consensus financial forecasts and its historical market share growth, I think that the risk-reward for COMP is balanced justifying a Hold rating.
https://fbs.com/?ppk=forexplatform&lang=en

Source link