Gold To See Strong Moves Pretty Soon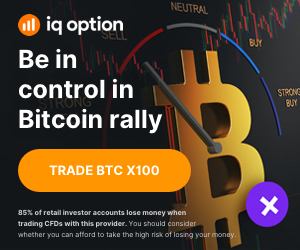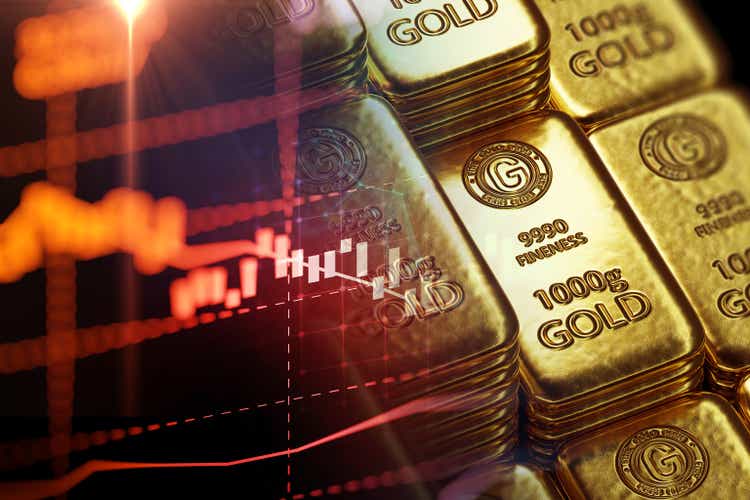 Some analysts, one of them Jan Hatzius from Goldman Sachs (GS), even predicted the Fed would delay its rate hikes thanks to the banking crisis. But in spite of the bank run somewhat equivalent to the 2008 Lehman Brothers collapse, the Fed raised the interest rates by 0.25%. This is a piece of bad news for the economy. Yet, gold is here to gain as uncertainty levels are rising.
2023 banking crisis
The 2023 banking crisis started after the Silicon Valley Bank's (OTC:SIVBQ) depositors started demanding their money back. The bank was unable to satisfy its customers since very little liquidity was held by the SVB. Instead, most of the bank's funds were stuck in government bonds that obviously started losing value as soon as the Fed got hawkish and the interest rates began increasing. Later on, this crisis spread to other not-so-stable and reliable banks as their clients began panicking too. The last bank to suffer badly was Switzerland's Credit Suisse (CS) which was acquired by UBS (UBS) after the Swiss government enforced and guaranteed the deal.
You might be thinking that the whole situation is over right now and there is nothing for the market to worry about right now. I wish so too. But it does not seem to be likely.
The reason why I am such a doomsayer is that the banking system in the US is vulnerable overall in spite of the post-2008 reforms. Some in-depth research was conducted by several US experts in finance, namely, Erica Jiang, Gregor Matvos, Tomasz Piskorski, and Amit Seru on "Monetary Tightening and U.S. Bank Fragility in 2023: Mark-to-Market Losses and Uninsured Depositor Runs?". This work was published on March 13, 2023. According to the research, the scale of the problem is extraordinary. Assuming that just half of all the depositors in the US decide to get their own cash, almost 190 banks are facing impairment risk to even insured depositors. This means that potentially $300 billion of insured deposits are at risk. The worst would happen if uninsured depositors start withdrawing their money. Banks would have to fire-sell their assets that would in turn depreciate in value.
As many of you know, more than 90% of SVB's deposits were uninsured.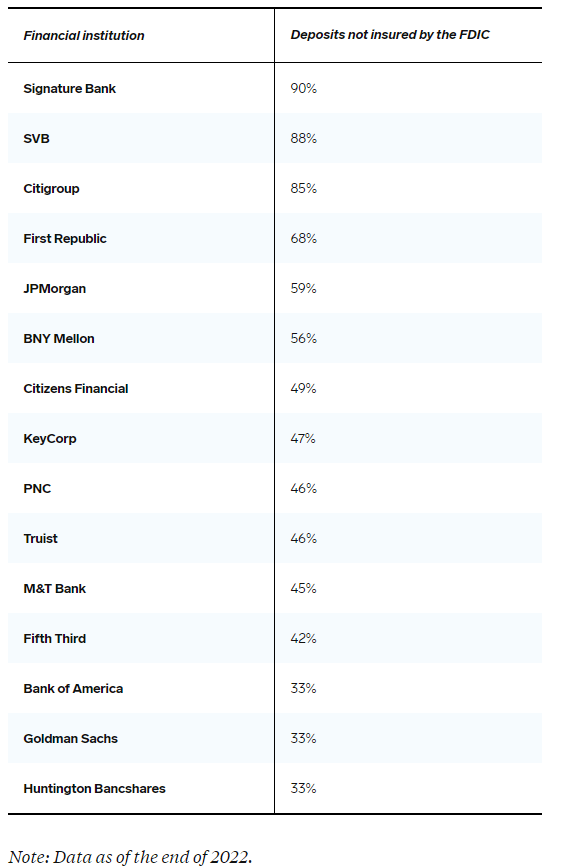 Even very sound banks like BNY Mellon (BK), Citigroup (C), and even JPMorgan (JPM) all have more than 50% of uninsured deposits. Fire sales are likely to happen if the interest rates rise further. This means assets would depreciate even more, whilst customers would start worrying even more, whilst withdrawing their cash. The point I am making is the banking crisis might not be entirely over.
Fed's actions
The Fed's Jerome Powell clearly emphasized his 2% inflation target. Sure, most central banks try to achieve this figure. But Powell mentioned several times that this inflation target was his main priority even over full employment. The Fed itself predicts one more rate hike of 0.25% this year. However, not a lot of time has passed since the recent interest rate increase. Sure, we don't know what will happen after the next tightening and when a recession would happen.
But it looks highly likely it would happen in the very near future. Indeed, it is very hard to service the debt when the interest rates are at multi-year highs.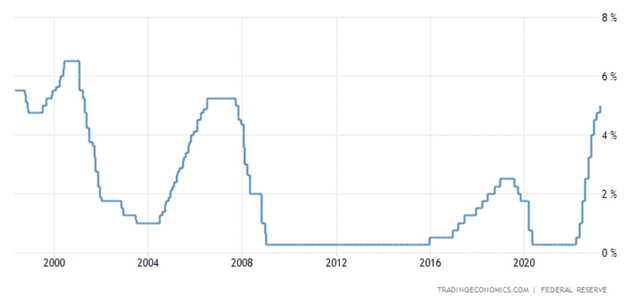 In fact, they are near the 2007 levels. Due to its ability to print money, the US government is still able to service the national debt. However, let us not forget indebted companies and private households. Many of these have to borrow money and won't be able to service their debts at such levels. Obviously, they do not own a printing press and will become insolvent sooner rather than later. This will obviously provoke a recession, unemployment, and poverty.
Downside risks
In the short term, as soon as the Fed raises the interest rates again this might provoke a brief correction of the gold prices. Higher interest rates mean lower commodity prices in the short term. But funny enough the more the Fed tightens its monetary policies, the bigger the long-term rally for gold and other precious metals will be. In other words, if the Fed indeed tightens too much, the US and most probably the global economy will enter a recession. In turn, this will provoke even more money-printing, leading to a very high money supply. This is obviously bullish for gold.
The only major risk, however, I see is that of market manipulations. A lot has already been written about spoofing. In other words, major financial institutions have been accused of artificially holding gold prices down. There is a clear disconnect between physical gold and paper gold markets. In other words, many speculators buy gold futures, ETFs, and options, and not physical gold bars and coins. This gives plenty of opportunities to hold the gold prices down. For example, there were indeed too few reasons for the gold prices to stay quite moderate during 2020-2022 when the scale of the monetary easing was unprecedented.
Conclusion
Obviously, the Fed is facing a very hard dilemma: to let inflation run hot or provoke an even bigger crisis. The US economy is not going through its best days. It is highly likely there will be a recession in the near future, which is very bullish for gold. The banking crisis has not finished with Credit Suisse's acquisition, it seems. I will be glad if the Fed manages a "soft landing" but it does not seem very likely. However, gold investors will gain even more if there is a bigger crisis in the near future. Market manipulations are the only reasonable bearish argument for gold, I think.
Editor's Note: This article discusses one or more securities that do not trade on a major U.S. exchange. Please be aware of the risks associated with these stocks.
https://fbs.com/?ppk=forexplatform&lang=en

Source link