Consensus Cloud Sees Slow Client Decision-Making Weighing On Growth (NASDAQ:CCSI)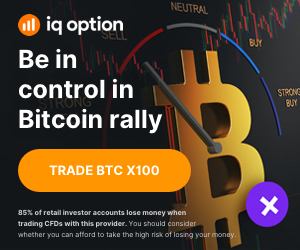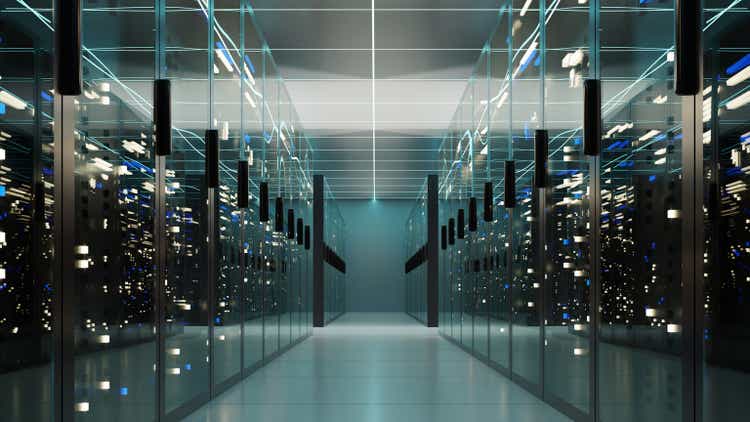 A Quick Take On Consensus Cloud Solutions
Consensus Cloud Solutions, Inc. (NASDAQ:CCSI) provides an array of information delivery technologies to organizations worldwide.
I previously wrote about CCSI with a Hold outlook.
Gross margins are under pressure, and SG&A expenses are growing, while large clients have been slow to decide on purchases.
I'm not optimistic about the firm's near-term growth trajectory, so I remain Neutral [Hold] on CCSI.
Consensus Cloud Solutions Overview And Market
Based in Los Angeles, California, Consensus Cloud Solutions was established with the aim of providing communication delivery technology services to companies in various industries such as healthcare, finance, legal, insurance, manufacturing, and real estate.
In October 2021, CCSI was spun off from J2 Global as part of its plan to divide into CCSI and Ziff Davis.
Scott Turicchi, the company's CEO, previously served as J2 Global's president and held a Managing Director position at the investment banking firm DLJ.
CCSI's core offerings include:
– Workflow management
– Event alerts
– Robotic process automation tools
– Natural language processing capabilities
– Interoperability solutions
– Cloud-based fax services
– eSignature features.
To acquire clients, CCSI employs both direct sales and marketing strategies as well as a network of partners, including resellers, solution providers, and white-label partners.
A market research report from Verified Market Research in 2021 estimated that the global online fax services market was worth $3.2 billion in 2019 and is projected to grow to $8.34 billion by 2027.
This equates to a forecasted Compound Annual Growth Rate [CAGR] of 13.06% between 2020 and 2027, which is a fairly robust estimated rate of growth.
Factors contributing to this anticipated growth include continuous demand from the healthcare, finance, and manufacturing sectors among others. Additionally, the following chart illustrates the global online fax market segmented by product type up through 2027: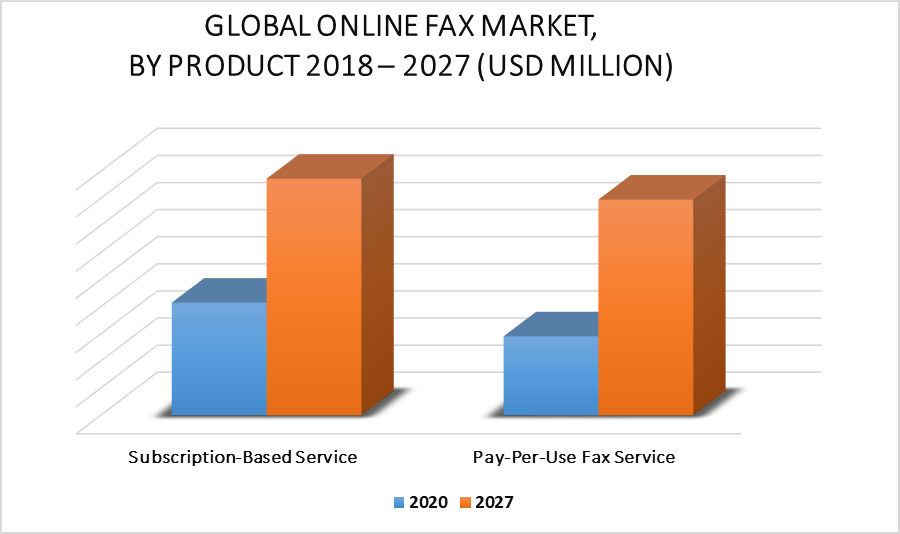 Major competitive or other industry participants include:
OpenText

Century Link

Biscom

Retarus

Softlinx

DocuSign.
The company also seeks clients in other software and technology industry segments.
Consensus Cloud's Recent Financial Trends
Total revenue by quarter has been more variable in recent quarters; Operating income by quarter has dropped since late 2021.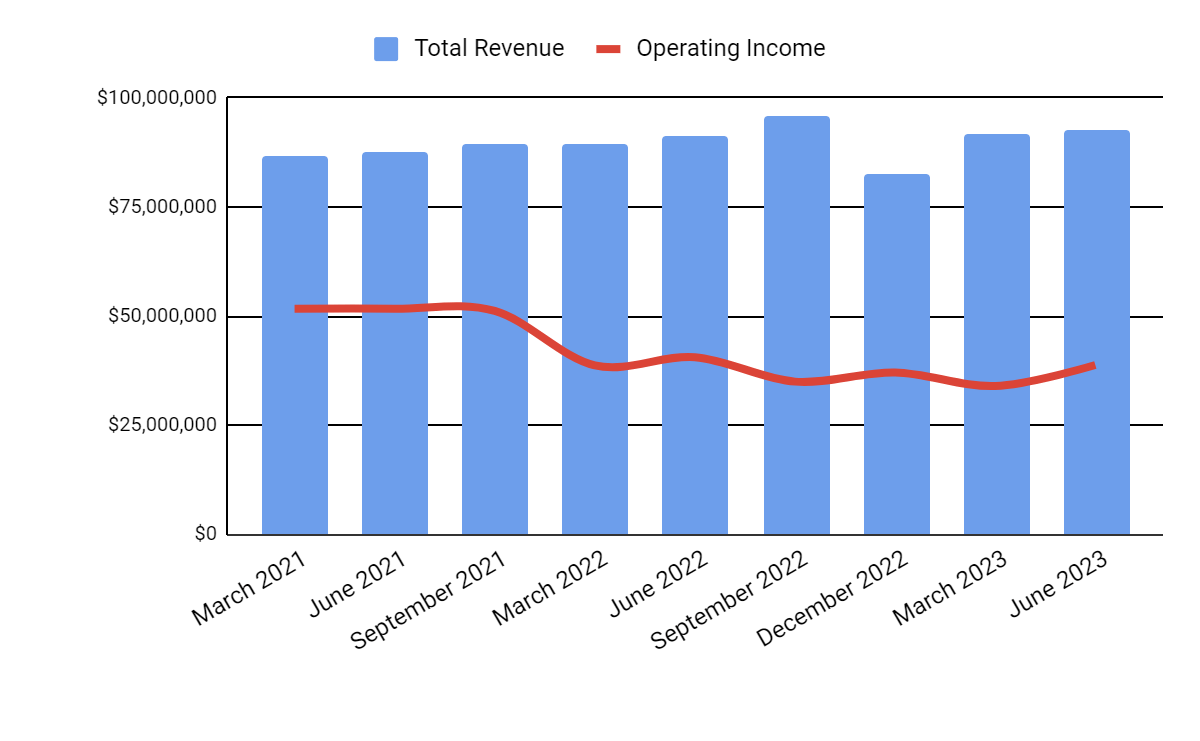 Gross profit margin by quarter has trended lower more recently; Selling and G&A expenses as a percentage of total revenue by quarter have trended higher in recent quarters, a negative signal indicating less efficiency in producing incremental revenue.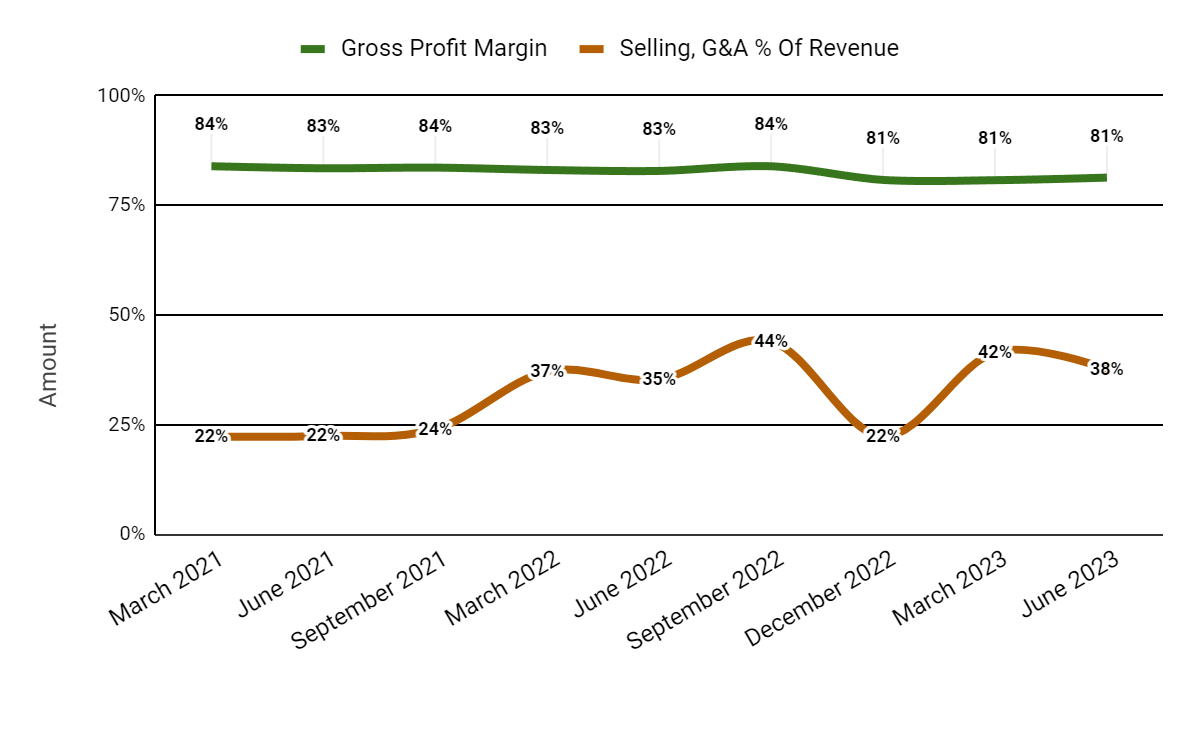 Earnings per share (Diluted) have trended materially lower in recent quarters: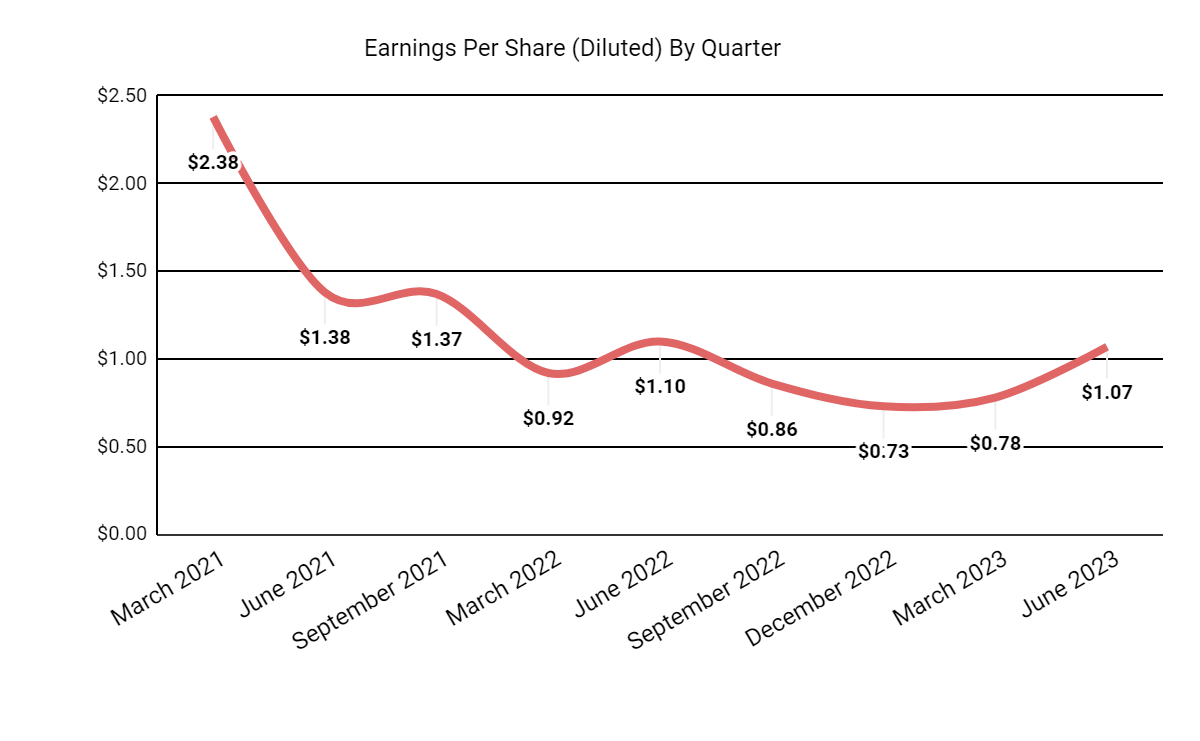 (All data in the above charts is GAAP.)
In the past 12 months, CCSI's stock price has dropped 48.33% vs. that of the iShares Expanded Tech-Software Sector ETF's (IGV) rise of 30.63%:
For balance sheet results, the firm ended the quarter with $112.0 million in cash and equivalents and $794.8 million in total debt, all of which was long-term.
Over the trailing twelve months, free cash flow was $48.0 million, during which capital expenditures were $35.0 million. The company paid $19.5 million in stock-based compensation in the last four quarters.
Valuation And Other Metrics For Consensus Cloud Solutions
Below is a table of relevant capitalization and valuation figures for the company:
| | |
| --- | --- |
| Measure [TTM] | Amount |
| Enterprise Value / Sales | 3.3 |
| Enterprise Value / EBITDA | 7.4 |
| Price / Sales | 1.4 |
| Revenue Growth Rate | 2.1% |
| Net Income Margin | 18.8% |
| EBITDA % | 44.2% |
| Market Capitalization | $493,560,000 |
| Enterprise Value | $1,190,000,000 |
| Operating Cash Flow | $83,040,000 |
| Earnings Per Share (Fully Diluted) | $3.44 |
(Source – Seeking Alpha.)
Below is an estimated DCF (Discounted Cash Flow) analysis of the firm's projected growth and earnings:
Based on the DCF, the firm's shares would be valued at approximately $23.25 versus the current price of $25.54, indicating they are potentially currently overvalued.
CCSI's most recent unadjusted Rule of 40 calculation was 46.4% as of Q2 2023's results, so the firm has performed well in this regard, per the table below:
| | | |
| --- | --- | --- |
| Rule of 40 Performance (Unadjusted) | Q1 2023 | Q2 2023 |
| Revenue Growth % | 2.1% | 2.1% |
| EBITDA % | 44.8% | 44.2% |
| Total | 46.9% | 46.4% |
(Source – Seeking Alpha.)
Sentiment Analysis
I prepared a chart visualizing the frequency of certain words in the most recent management earnings conference call: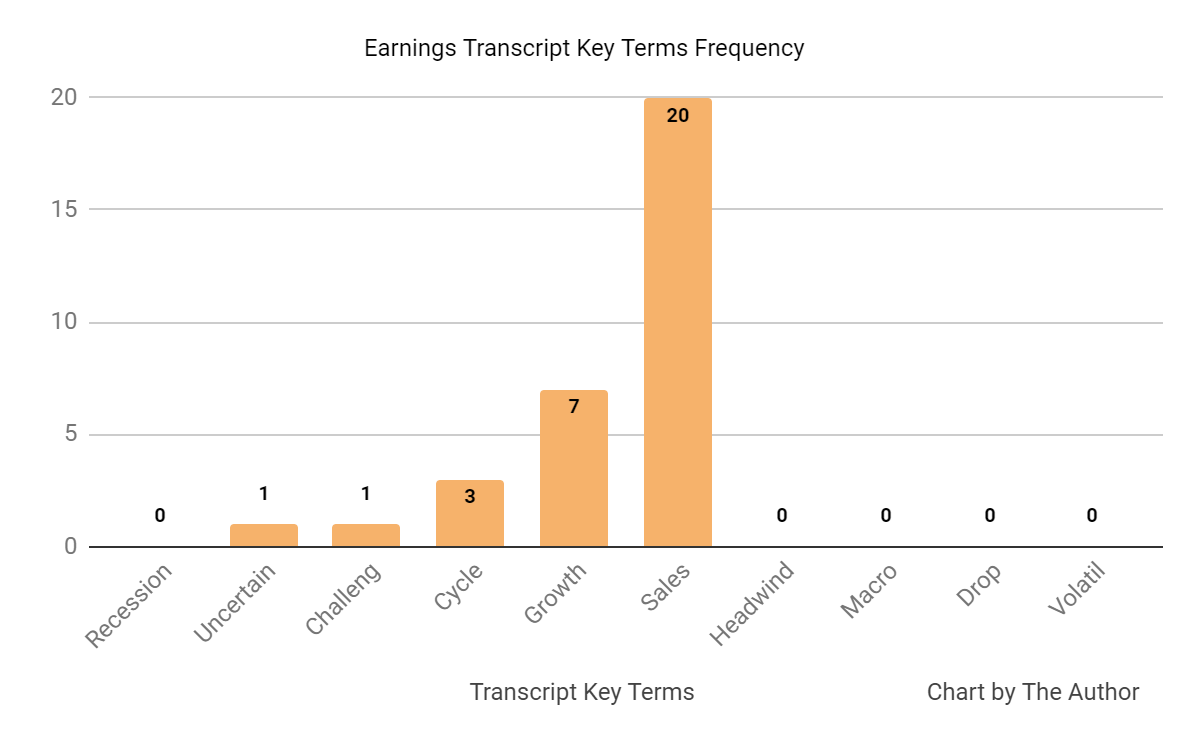 The keywords mentioned, such as "uncertain," "challenge," and "cycle," indicated slowing sales cycles as clients faced an uncertain macro environment and are slowing their decision-making processes for discretionary purchases.
Commentary On Consensus Cloud
In its last earnings call (Source – Seeking Alpha), covering Q2 2023's results, management highlighted revenue reaching $92.8 million, up 1.8% year-over-year.
Adjusted EBITDA was $47.7 million, a drop of 4.7% year-over-year. Adjusted EBITDA margin was 51.4%.
Adjusted EPS was $1.36, down 5.6% year-over-year.
Total bookings were $3.92 million, down 24% year-over-year, with two potentially large deals slipping to early Q3, assuming the CCSI secures them.
The firm's pipeline saw strong quarter-over-quarter acceleration, with several large deals moving to late stage of activity.
The company reaffirmed its full-year 2023 guidance ranges: Revenue of $370 – $390 million, Adjusted EBITDA of $192 – $206 million, and Adjusted EPS of $4.93 – $5.20.
In summary, CCSI delivered modest top-line growth but faced margin pressure in Q2.
Leadership maintained its full-year outlook based on what it believes is an improving pipeline and an expectation that delayed deals will close.
My discounted cash flow calculation indicates, however, that the stock may be fully valued at its present level of around $25.65 per share.
With tepid projected 2023 revenue growth of only 4.3% amid cautious client decision-making processes, I'm not optimistic about an organic upside catalyst for Consensus Cloud Solutions, Inc.
Therefore, I remain Neutral [Hold] on CCSI in the near term.
https://fbs.com/?ppk=forexplatform&lang=en

Source link